Adrian Purtell plays down Magic Weekend anniversary with Bradford
Bradford star Adrian Purtell has played down his return to the Etihad for this year's Magic Weekend action.
Last Updated: 22/05/13 4:06pm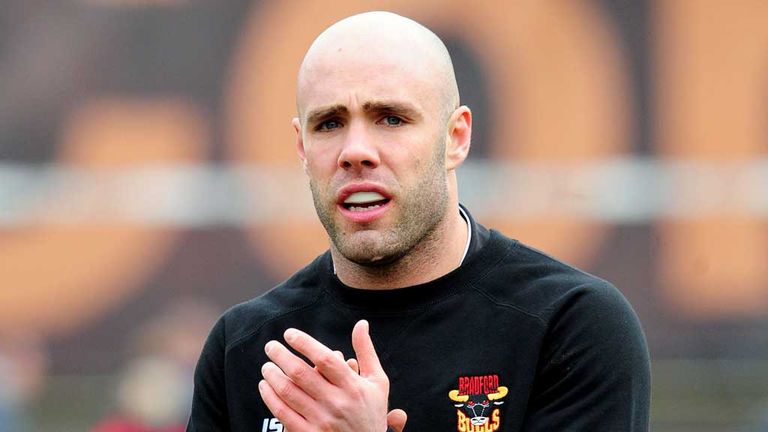 The 28-year-old Australian fell ill during the post-match meal following the Bulls' defeat by Leeds during Magic Weekend 12 months ago and his condition deteriorated on the way home from Manchester.
The team coach was forced to stop on the hard shoulder of the M62 before making a detour for Purtell to undergo emergency surgery.
Purtell has since made a full recovery and has managed to get his career back on track, but he insists it will be business as usual on Sunday when he features for Bradford against Huddersfield in this year's Super League Magic Weekend action at Manchester City's Etihad Stadium.
"It's probably other people who are thinking about it more than me," he said.
"It's just another ground but it will be great to run out at such a fabulous stadium again.
"I remember the atmosphere last year and hopefully I'll be able to enjoy more of that after the game this time."
Purtell has not missed a game since making his comeback in the Bulls' win over Hull KR on March 17 and has started their last 10 league and cup matches.
"I feel great," he added. "I was lucky to have a thorough pre-season and the strength and conditioning staff got me in the best shape they could.
"It worked out well because they had a few injuries when I was ready to come back and I got an opportunity to get back into Super League straight away.
"I'd say I'm in the best shape I've ever been but I am getting older so I feel the bumps and bruises a bit more."