Super League: Huddersfield emphatically erase memory of home loss to Bradford
Huddersfield coach Paul Anderson admitted revenge played a big part in his side's 42-6 win over Bradford.
Last Updated: 27/05/13 11:24am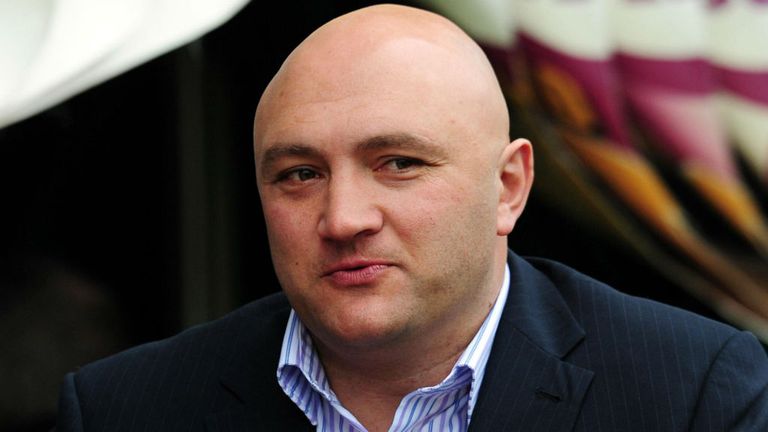 The title-chasing Giants ran in seven tries to help erase the memory of their heaviest defeat of the season when the Bulls beat them 43-18 in March.
"I would be lying if I said I hadn't told the players that we owed them one," said former Bulls prop Anderson. "If you were going to describe our performance you would call it workmanlike.
"We didn't take as many opportunities as we could have done. Because of the occasion, with all the fans singing and what not, everyone wants to throw the ball around and we were guilty of that a bit.
"But when we decided to be direct, we created havoc. We are trying to do two different things; either go through them or round them.
"This group are working their socks off but sometimes we rob our game of energy. Because we are not coming up with endings to our sets other than scoring, we're going set-for-set when we need to have four or five at their end of the field.
"That's the mindset we need to get."
Tough position
Bradford, who had an Elliott Kear try ruled out, missed many tackles close to their own line but coach Francis Cummins refused to blame stand-in full-back Jamie Foster.
"It is a tough position, full back, and it was going to be hard for him," said Cummins.
"He doesn't really know the role but I didn't have a choice because of the injuries we have. I had no choice, but full back wasn't where we lost the game."
Cummins lost half-back Luke Gale and forward John Bateman to injury on Saturday
to add to his woes, but he was not looking to hide behind excuses.
"We always seemed to have one man not playing to the system, forgetting his own job," he said.
"It was a bad day for us and they were the better team."