Chris Chester was singing the praises of Hull KR after their win over Bradford
Hull KR assistant coach Chris Chester praised his side's character after they rallied to a 28-18 win over Bradford.
Last Updated: 02/06/13 6:46pm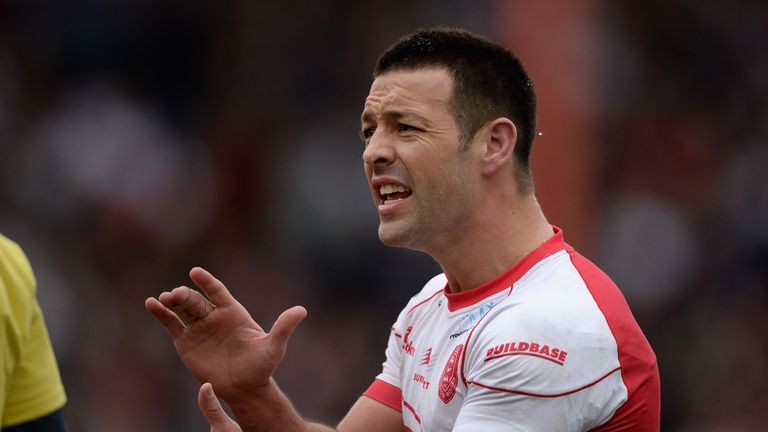 The Robins were trailing 12-4 but four tries in the space of 21 minutes, including a brace for Lincoln Withers, saw them over the line.
"We showed a lot of character," said Chester. "We're really happy with the two points. It was an ugly win, one we wouldn't have won six weeks ago.
Chester also felt it was crucial for Rovers to win this game to bring the smiles back on the faces of KR fans following their heartbreak against Hull FC a week ago.
"It was important for the fans to celebrate this win," he said. "We've played well the last few weeks and gained a lot of confidence.
Bounce back
"We were disappointed with last week's derby result. It's nice to get a win in front of the home fans. Now we are in the top eight, we have to stay there."
Bulls coach Francis Cummings could not hide his disappointment and with matches against St Helens, Widnes, Warrington and Wigan coming up, he knows there is work to be done.
"This was a big game for us," he said. "We are going to have to do better in our games coming up. We were in some good positions and we threw it away.
"I'm sick of saying we showed good character. We seem to get ourselves in to good position score a good try and then give them a chance.
"I thought our goal-line defence was really good and probably the best we've been. We needed to be efficient with the ball and we weren't."