Super League: Luke Gale sat out Bradford's defeat to Warrington following a bereavement
Bradford boss Francis Cummins paid tribute to Luke Gale after he missed the Warrington defeat following a bereavement.
Last Updated: 30/06/13 7:39pm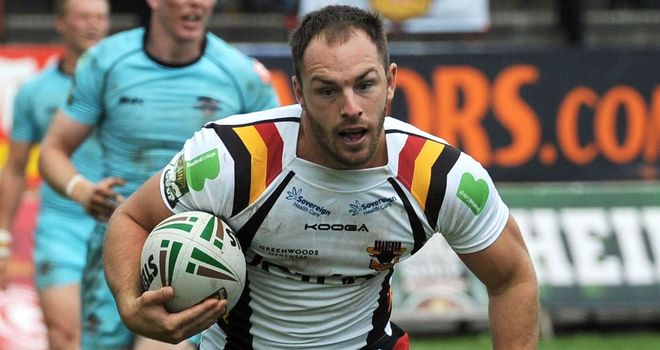 Cummins revealed that the scrum-half's mother had passed away following a lengthy illness, prompting his omission from the Bradford 17 which lost 26-12.
The Bradford boss was already without four first-team players due to injury but admitted his on-field problems had been put into perspective by Gale's loss.
"We've had to deal with some stuff over this year but at the end of the day you can't worry about the result when his family has lost his mum," said Cummins.
"We're going to pay tribute to Luke and on the way he's handled it for the past few months.
"It's been a real difficult time for him and he's trying to keep everything normal. Our thoughts are with Luke and his family."