Super League: Jamie Langley set to leave Bradford Bulls after 13 years
Bradford Bulls forward Jamie Langley is preparing for a future away from Odsal as he is holding talks with other clubs.
Last Updated: 07/09/13 11:22am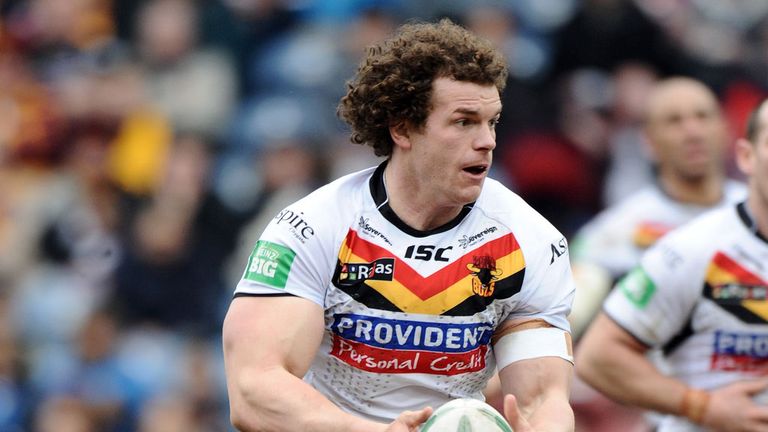 The 29-year-old has spent his entire career with the West Yorkshire side, but will no contract offer from the Bulls he has been forced move on.
Langley believes he can continue playing for at least another three years and the former Great Britain international has no plans to rush the move, calling it a 'massive decision'.
"I've got to speak to other clubs about my future and I'm negotiating with a few at the moment," he told the Bradford Telegraph and Argus.
"We'll see how it goes after this weekend but there's nothing imminent and it's not something you can rush into because it's a massive decision. But I'd like to go on for at least another three to four years at Super League level.
"I'm still playing well and I'm in good shape, so I see no reason why I can't do that. Hopefully I can get as many years out of the game as I physically can."
Move
Langley has revealed he had chances during his 13-year spell with Bradford to leave for pastures new, however, it was never about jumping ship for more money.
"I've had plenty of opportunities to leave throughout my career and some great offers when my contract has been up for renewal," he continued.
"Most of the offers have been for more money than I was on at Bradford but it's never really been about the money for me. As long as I can support myself and my family, that's what matters.
"I've just never really seen myself playing for another club because I've loved Bradford from day one. I've always taken it personally that I wanted to stay at the club and be here when it started to return to the heights I enjoyed as a young player.
"It's been a bit of a personal vendetta of mine to do that and hopefully the club is finally getting back there now."