Super League: Rugby Football League to make decision on Bulls owners
The RFL will make a final decision on the Bradford Bulls' change of ownership inside the next two weeks.
Last Updated: 18/10/13 10:27am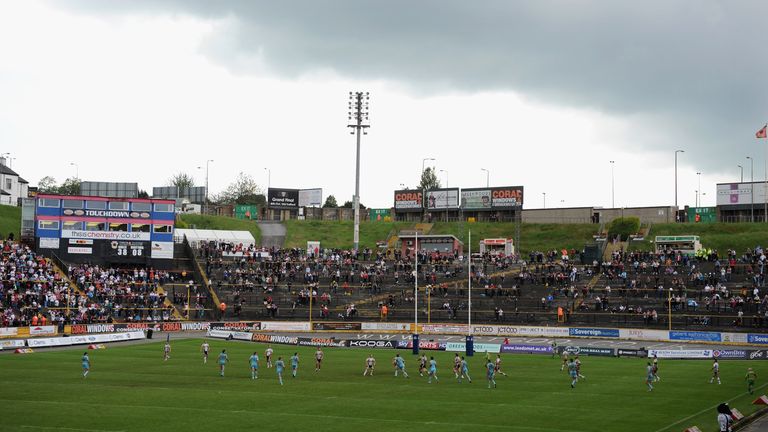 Ryan Whitcut, Mark Moore and Ian Watt have replaced Omar Khan, Gerry Sutcliffe and Vipin Joshi at the Odsal helm, although the RFL still need to ratify the move.
The sport's governing body need to subject the trio to the RFL's fit and proper persons test along with examining their business plan and financial credibility.
"The RFL board of directors need to have confidence in the management of Bradford and that's why we want to see their business plan, financial forecasts and proof of funding in order to approve the club's change of ownership," RFL director of standards and licensing Blake Solly told the Telegraph &Argus.
"We've been pretty clear all the way through, saying that the club needs to provide that information to us before we can sanction the change of control and remove the Bulls from special measures.
"We've been in communication with Ryan and Mark for around three weeks now and expect to have the final version of their business plan and financial forecasts by Thursday.
Decision
"We would then expect a decision to be made either way in the next seven to 14 days because the competition and the club want the certainty of Bradford being in Super League next year."
Championship clubs Featherstone, Halifax, Sheffield and Leigh are understood to be waiting in the wings should the RFL refuse to ratify the change of ownership.
However, the RFL have other parties interested in the Bulls should the trio miss out and Solly insists they remain committed to giving Bradford's new owners the best chance of being approved.
"There are people who have been in touch and told us to contact them if things don't go to plan," Solly added.
"At the moment we haven't responded to that because we want to give Ryan, Mark and their team every opportunity to ensure the change of control is approved."