Bradford Bulls given permission to sign Adam Henry from Sydney Roosters
Bradford have completed the signing of Adam Henry after the deal was approved by the Rugby Football League.
Last Updated: 23/10/13 4:38pm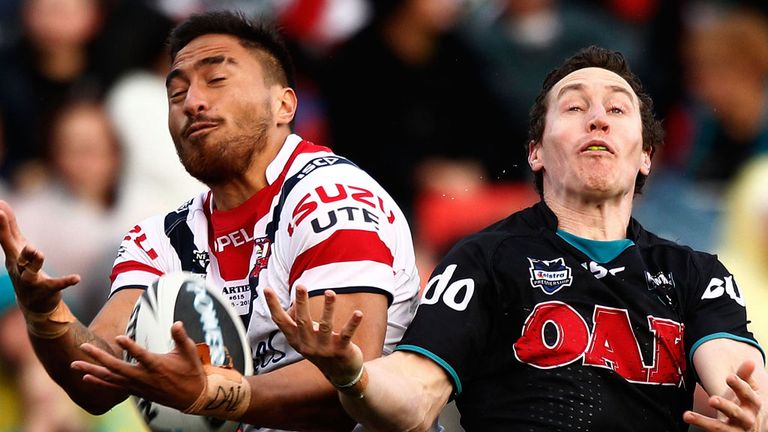 The Bulls board met with the RFL on Tuesday to discuss their application to sign the 22-year-old centre from NRL side Sydney Roosters.
The move had been in doubt as Henry did not make enough appearances for the Roosters last season to qualify for an automatic visa to play in the United Kingdom.
But the recommendation of former Bradford coach Brian Smith, who was sacked by the Roosters in 2012, helped persuade the RFL to give the green light for the deal.
"I just can't wait to get over," said Henry, who will fly to Bradford when his visa arrives later this week.
"It's been a bit of a frustrating time for me but my manager kept me informed and I wasn't unduly worried about the outcome.
"It's a great opportunity for me to come over to the UK and join a famous club.
Grateful
"My manager approached the Bulls and Francis Cummins spoke to Brian Smith who recommended me to him. I'm grateful to Brian and to Francis for giving me the opportunity and I can't wait to get started."
Bulls coach Francis Cummins added: "He comes highly recommended by Brian Smith and that recommendation went a long way towards getting permission to sign him, despite him not playing enough NRL games with the Roosters last season to automatically qualify for a Visa.
"As a game we are not producing enough outside backs in this country and here we have acquired the services of a very talented footballer at a young age.
"He is hungry to succeed and his size, footwork and skills are all that you want in a player. He will be a great addition to the squad for next season and hopefully we will also see Sam Wood develop further within our system.
"He is another young player who we have high hopes for in the future in the outside backs."