Super League: League 13 express concerns at fresh Bradford Bulls crisis
Players' Association League 13 has expressed concerns regarding the fresh financial difficulties to hit Bradford.
Last Updated: 09/12/13 1:47pm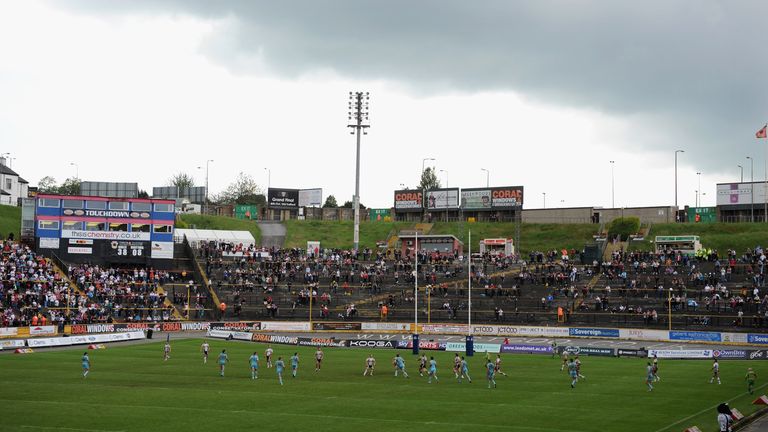 The Odsal club endured a difficult 2012 and just when it looked like things might finally be looking up for the fallen giants a new crisis has emerged.
The Bulls' new owners said last week that £400,000 needs to be saved in order to rescue the Super League club once again, much to the dismay of supporters.
League 13 are determined to build a bridge between its players, the club and the Rugby Football League even though it is yet to hear back from the RFL.
Saddened
"League 13 is saddened to hear of the new financial difficulties that the Bradford Bulls are experiencing at the current time," read a statement. "Although the club have already conducted meetings with the playing staff, League 13 has not been invited to take part in those meetings and, as a consequence, we have not been able to advise the players at this time.
"Following contact from our members at Bradford, we have now made contact with the club and the RFL this weekend and we hope to receive answers to a number of questions as a matter of urgency. Once these answers have been received, we will be in a position to advise the players fully and seek a resolution to this situation that benefits all parties.
"Like all those concerned with the game of rugby league, we had hoped that the difficulties experienced by the Bradford club in 2012 were a thing of the past. During the administration of the club at that time, League 13 helped to build a bridge between the players, the RFL and the club. We are determined to do so again.
"Nevertheless, the problems being experienced by Bradford only serve to highlight the paucity of money in Super League, despite the excellent product on the field.
"Following the success of the World Cup, the domestic game now needs a new direction to take advantage of the commercial opportunities available to it, so that financial trouble for clubs becomes a thing of the past and the players are properly rewarded for their outstanding skill, passion and bravery."