Super League: Matt Diskin - Bradford Bulls players staying a close-nit group
Matt Diskin claims staying close as a group of players will help the Bradford Bulls squad get through the latest crisis.
Last Updated: 17/12/13 11:39am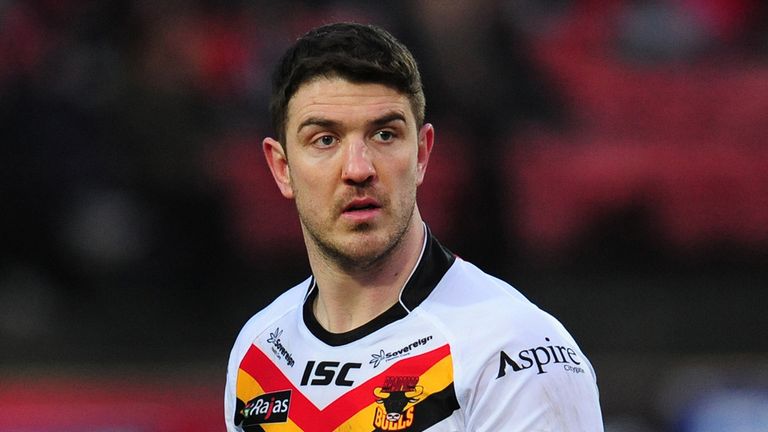 The Super League club need to make significant cuts in order to keep their heads above with a number of club staff losing their jobs last week.
This is the second time in two years the West Yorkshire side are facing a financial crisis and Diskin knows some of their newer players are a little shocked by the latest events.
However, for the majority of Bradford's battle-hardened squad the situation is nothing knew and the former Leeds Rhinos hooker is staying positive.
Diskin knows there is little the players can do off the field to help the Bulls so their focus is on training hard and do their best to influence results come the start of the new season.
"Some of the new players might be a little bit shocked by what's going on but I think they can take comfort from how composed the rest of the team are," Diskin told the Telegraph and Argus.
Experience
"We have experienced this before and we kind of know the ropes by now in terms of how to deal with it. It's a shame when we have started to make some recovery from the last administration.
"It's two steps forward and one step back but hopefully once the new board get a grasp of everything, then we will kick on.
"But it's not a pleasant time for anybody involved at the club. It's a very close-knit group and, through the circumstances in the past couple of years, we've had to get tight.
"We'll build on that and we'll remain tight. We're a very honest group and we don't hide our opinions. We're very open, which has helped us become a lot closer as a team. That will help us grow continuously.
"The only things we can influence are the way we perform in training and on the field come February.
"We have to cut this money from somewhere and it's not a nice position for anyone to be in. We probably all thought it was over but we are still building towards a longer-term goal over the next five years."