Super League: Bradford Bulls say they are still currently owned by Omar Khan
Bradford Bulls have confirmed the Super League club is currently still owned by Omar Khan.
Last Updated: 20/12/13 2:43pm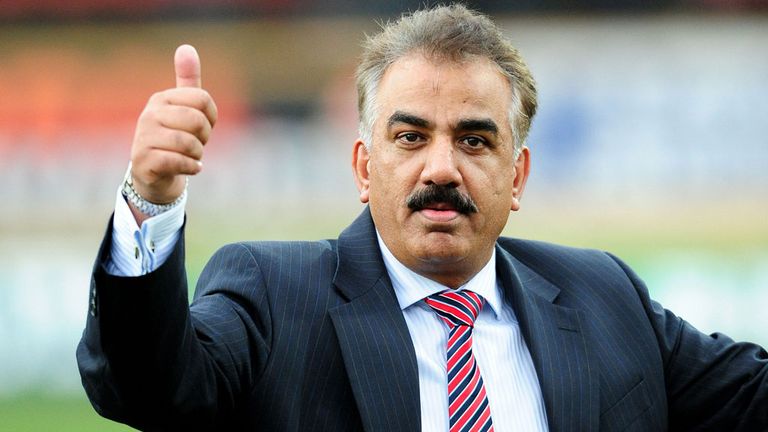 As things stand new owner Mark Moore and his fellow board members, Andrew Calvert and Ian Watt do not own all of the shares in 'OK Bulls'.
The club's new team at the helm are working to resolve the issues as quickly as possible and will provide another update to fans as and when applicable.
"The club is still owned by Omar Khan and discussions to resolve the issue surrounding the club's shares are ongoing," read a Bulls statement.
"Mr Khan has publicly stated that he does not wish to take legal action against Bradford Bulls. The matter, as has been recently reported, is between individuals.
Explanation
"The whole situation has been repeatedly explained, both to our sponsors, our supporters and members of the media.
"We are working tirelessly to secure a solid, long-term future for this great club and everyone involved here is totally committed to the cause.
"Supporters will agree our time is best spent attempting to ensure we survive the 2014 campaign and build for a successful future.
"When we are in a position to update our supporters, with regards to the transfer of shares and the ownership of Bradford Bulls, a statement will be made."