Super League: Gerry Sutcliffe MP says trio's exit hurts Bradford Bulls
Gerry Sutcliffe MP has been shocked by the sudden departures of Mark Moore, Ian Watt and Andrew Calvert from Bradford.
Last Updated: 26/12/13 8:12am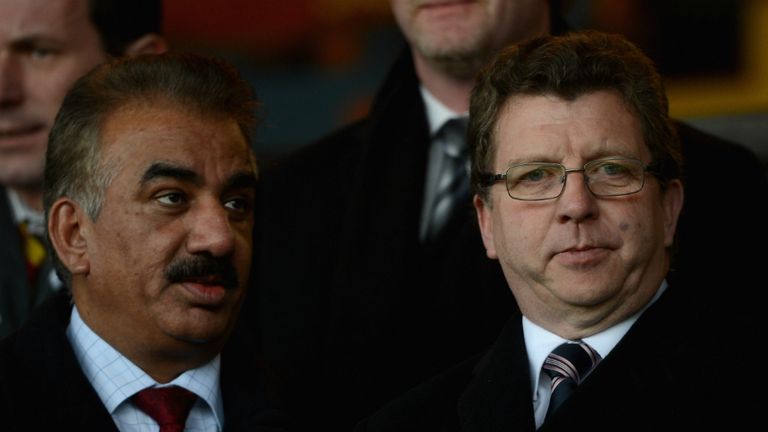 The club's chairman and fellow directors confirmed on Christmas Eve that they would be stepping down from their positions after failing to secure the shares in the club from Omar Khan.
Sutcliffe believes the timing on the statement will have serious effects on the Odsal club, which has endured a difficult time off the field in recent years.
Khan has told Sutcliffe that the terms agreed regarding the sale of the club have not been honoured and that is why he has not transferred his share of the club.
Shock and surprise
"I am shocked and surprised by the announcement made by the three directors of Bradford Bulls, especially the cynical timing of the announcement which will seriously affect the future of the club," Sutcliffe told the Telegraph and Argus.
"When I stepped down as honorary chairman in September it was on the understanding that the new team had agreed the sale of the club from Omar Khan due to his ill health.
"That agreement has not been honoured according to Mr Khan.
"I was contacted recently by the rugby league to try to help to find a solution as someone who has fought to keep the club from last year's threat of liquidation.
"I remain available to have discussions with any party committed to the sustainable future of the club."