Bradford Bulls directors agree to stay on as discussions over club's future continue
The Bradford Bulls directors who stood down on Christmas Eve have agreed stay on while talks continue.
Last Updated: 07/01/14 1:46pm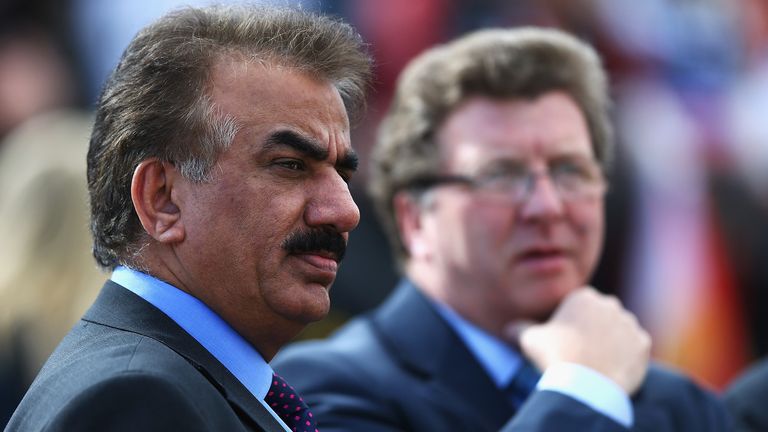 Bradford found themselves in the thick of another off-the-field crisis when chairman Mark Moore and directors Andrew Calvert and Ian Watt walked out, citing former owner Omar Khan's refusal to transfer his shares to them as the key reason.
The trio claimed in the process that Khan was requesting the repayment of director's loans be made by the club.
Moore, Calvert and Watt - along with the previously-departed Ryan Whitcut - stepped in at Odsal in September but in early December told the club's fans that the financial problems they were dealing with were worse than they had thought.
They said Bradford needed to make savings of up to £400,000 and a day later redundancies were made across the club.
Their sudden departures left the club in the hands of Khan and Gerry Sutcliffe MP, who stepped in after Bradford initially went into administration in 2012.
Back at the helm
But the trio are back at the helm, Bradford announced on Monday evening, while stating all significant parties involved in the leadership of the Bulls have come around the table to discuss where the club goes next.
The club said in a statement: "Bradford Bulls are pleased to announce that constructive talks have taken place today, between all important stakeholders, under the chairmanship of the Rugby Football League.
"All parties concerned are working to maintain positive levels of progression, with a view to a final agreement being made over the club's ownership in the near future.
"Ian Watt, Andrew Calvert and Mark Moore will now continue to direct the business and the club will make no further comment at this time."
Khan and Sutcliffe brought Bradford back in 2012 after the club's dramatic financial implosion.
The transfer of day-to-day power, if not the shares, to a new quartet - Whitcut was joint chairman before stepping down - occurred earlier this year.