Warrington forward Ben Evans does not know if he will return to Bradford on loan
Warrington Wolves forward Ben Evans claims he is unclear where he will be playing next season.
Last Updated: 03/01/14 1:48pm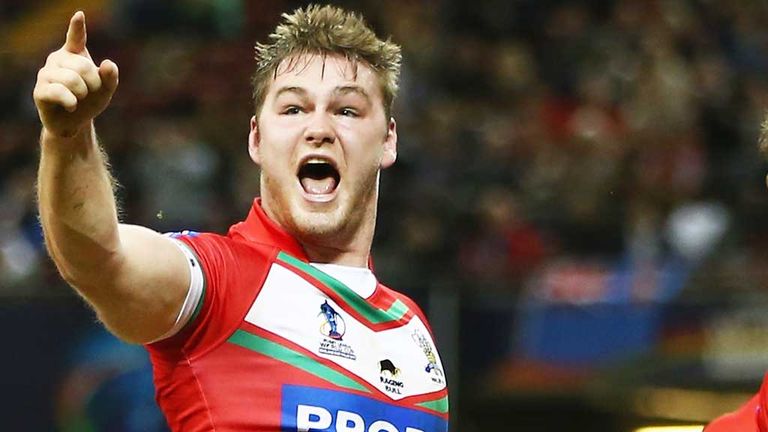 The Wales international enjoyed a successful season-long loan with Bradford Bulls in 2013 and was expected to return to Odsal in a similar arrangement this year.
Evans remains on the radar of Bulls coach Francis Cummins, and the 21-year-old is awaiting clarification on his future ahead of the new campaign.
"I'll see what happens at Bradford because I think that was the initial plan; for me to go back there on loan again," Evans said.
"That was the talk at the back end of last season and I think it would have happened if things had been okay there.
Unsure
"I don't know as much as all the other boys about what's happening at Bradford but I'm just going to carry on as I am at Warrington and see what happens.
"All the off-field stuff is out of my control and I've just got to do what I can, which is train hard and play hard.
"I've just been told 'start back with Warrington, train there and wait until Bradford can sort things out'.
"I then might go out on loan or I might stay at Warrington depending on certain things.
"But I've not really thought about it to be honest. I've just got my head down and worked hard at Warrington."