Super League: Matty Blythe keen to get back in action for Bradford Bulls
Bradford centre Matty Blythe is confident he will be fit to return to Super League action by the end of March.
Last Updated: 04/03/14 10:17pm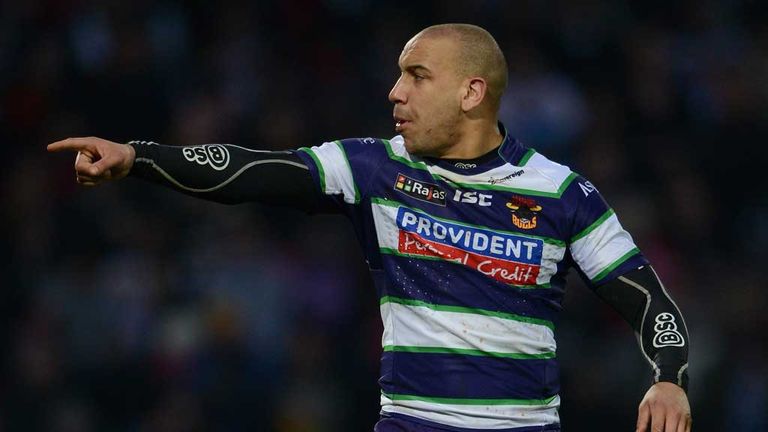 The 25-year-old joined the Bulls on a permanent deal in the off-season following a successful loan spell from Warrington, but he has been sidelined for the last eight weeks after undergoing hand surgery in January.
However, Blythe's recovery is progressing well, and he expects to be given the all-clear to return to training in the coming weeks.
He told the club's official website: "I tore one of the tendons in my thumb and knew I would be out for a lengthy period, but it has recovered well and is mending in good time.
"I feel fine, physically, but I will just need to catch up on a few things with the rest of the squad, such as, the plays and core skills."
Tough time
Blythe, who scored seven tries for the Bulls last season, concedes he will have a tough time forcing his way back into the first-team ahead of the likes of Adam Henry and Adrian Purtell.
"I knew, even at the start of the year, that cementing a place in the team would be tough," he added.
"I am not one of these players who thinks they have an automatic spot in the first team, just because I have been given a starting shirt.
"I know I am going to have to work hard, prove my worth to the team and remain a senior away from the field.
"But I can assure you, when back fit and in the mix for a spot in the team, I will be giving everything for this fantastic club."