Super League: Richard Lamb concedes Bradford Bulls bid has been 'derailed'
Richard Lamb has admitted defeat in his bid to acquire Bradford Bulls after revealing his offer had been 'derailed'.
Last Updated: 25/03/14 11:40am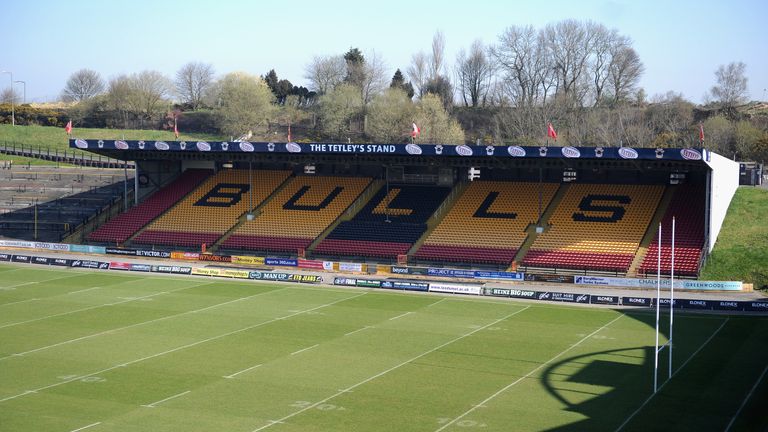 The London-based businessman was fronting a consortium including former Bulls chief executive Abi Ekoku and wealthy property developers from the capital.
Although their offer was accepted in principle by administrator David Wilson last Thursday, Lamb's consortium failed to meet the RFL's proof of funding deadline with their investor out of the country.
Lamb concedes that fact looks to have curtailed their bid for the Bulls meaning he joins Mandy Koukash in accepting defeat in the quest to take over at Odsal.
"I have tried to be open and clear about what we have been trying to achieve with the club, which has been hard at times," he told the Telegraph and Argus.
Investment
"If we are not the successful bid, then I hope the Bulls find an owner who will invest in the club this season and in future seasons.
"Two weeks ago, we put in a bid for OK Bulls and were asked last week for proof of funding.
"This we provided to both the RFL and the administrator, which showed a considerable amount of monies available.
"On Thursday we again had to show funds by lunchtime Friday. With the investor not in the country we were unable to do that within the timescale, which now appears to have derailed our bid."
It now appears debenture holder Marc Green and a consortium led by representatives from Bradford Park Avenue are now vying for control, with a decision expected shortly.