Super League: Bradford boss Francis Cummins refuses to make excuses
Bradford coach Francis Cummins refused to blame another week of off-field headlines for his side's defeat at Widnes
Last Updated: 30/03/14 7:10pm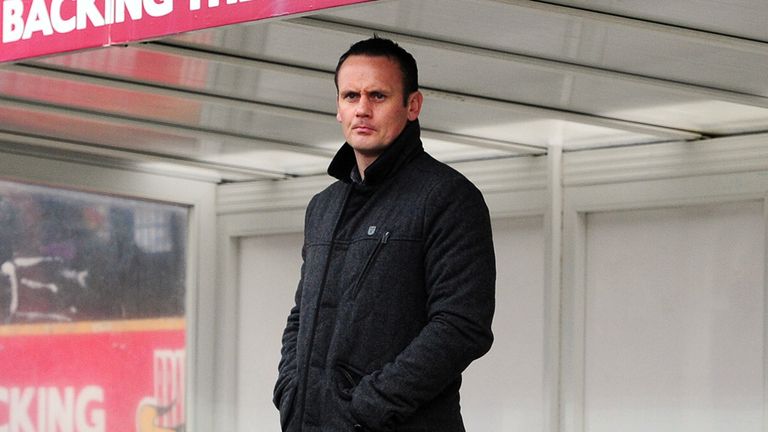 "A lot has gone on this week (with the new ownership of the club) but it didn't take the focus off today's game and what we were trying to do which was come here and get a win," Cummins said.
"The effort was there again for us and to be honest it's been there all season and since we've been in administration.
"The players worked really hard today and if we could have shown a bit more composure then maybe the result might have been different. We are just lacking a little bit of quality sometimes."
Cummins was nonetheless impressed with his side, especially Brett Kearney, despite the defeat still leaving them on minus two points following their deduction for going into administration.
"Brett Kearney was excellent for us," he said. "He's scored a great try and he's got the skill set of a half-back and he really showed what he was about today.
"He's doesn't react that well to this surface and he will probably be missing for the next three days but he's in a really good bit of form."
Widnes coach Denis Betts blamed Chris Dean's sin-binning for unhinging his team after their quick start.
In control
"I thought that we were totally in control but then they scored 12 points when we were down to 12 men and it really changed the game," he said.
"I felt it was a great 40 minutes for us, I thought we were in real control so you've got to give to some credit to Bradford who came out and had some fight in them because of the try before half-time.
"I'm disappointed in the way we went about the game at times and not being a bit more convincing on the scoresheet, especially when we did certain things in the first half that would've given us that conviction."
Betts also paid credit to Cummins and believes he is due more credit for the job he is doing with a club wracked by their off-field adversity.
"I was really impressed with Bradford and the way the approached the game," he said.
"The amount of anxiety that Francis Cummins has had to cope with since he took charge and what they're going through at the moment it's a credit to how hard he's worked there that they still turned up and had a bit of a dig.
"I feel he deserves a lot of credit for how hard he's worked in such an anxious environment."