First Utility Super League: Francis Cummins focused on Bradford Bulls performances
Bradford Bulls head coach Francis Cummins stressed he can only control what happens on the field.
Last Updated: 02/06/14 9:28am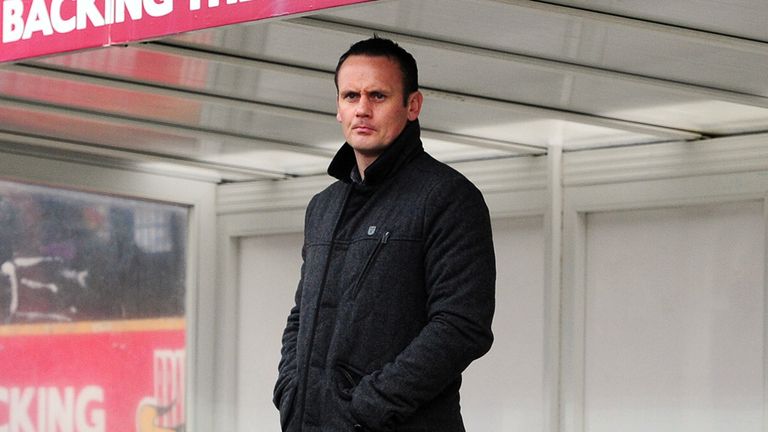 The Bulls were docked six points in February after going into administration and the victory over the Wildcats put them back into 'positive points' for the first time since the penalty was enforced.
Three first-half tries, from Adrian Purtell (two) and Tom Olbison, plus four Luke Gale goals earned the hosts a fourth league win of the season, which leaves them trailing Wakefield by six points, with Salford seven in front.
Cummins acknowledged that all focus will now be put on the outcome of the midweek hearing, but he insisted: "I'm not wasting my emotions on things like that - I'm focusing on making things better on the field.
"My job is to get those lads in the best shape I can. If we get points back great, if we don't we just have to focus on the job in hand.
"I don't know all the information about the administration, so all I can do is concentrate on what I can do.
"I'll concentrate on what happens (at the appeal) on Wednesday."
Proud
Cummins said he was proud of how his fired-up side fought to gain a 16-0 half time advantage, adding: "I can't often say this about Odsal but it was stinking hot and the players played the conditions well.
"We looked really assured and were doing what we planned to - really believing - which is pleasing.
"The second half was really tough - we didn't start great and, although Wakefield have got some players missing, as have we, they still have some very good players.
"You could see us get a little bit edgy and the fans sensed that and we tightened up a bit and came up with some plays that we didn't need to do. I'm going to enjoy it (the win) but I'm not going to get too high.
"We've got a tough Challenge Cup tie coming up and we need some momentum to get us where we want to be in a fortnight (when the Bulls play at fourth from bottom Salford)."
Defeated coach Richard Agar, whose side hit back after the interval with two tries from Matt Ryan, felt the game hinged on a couple of crucial decisions.
Richard Mathers also had a try ruled out for 'crossing' in the second half when the score was 18-6 and Agar said: "There's not one reason on earth why (referee) Richard Silverwood should have ruled that out - it's ruled out for obstruction but it was a try, no doubt about it, and that would have pulled it back to a six-point game."
Agar also questioned why Bulls winger Elliot Kear was not also sin-binned following a scuffle with Richard Moore which resulted in the Wildcats being reduced to 12 men for ten minutes.