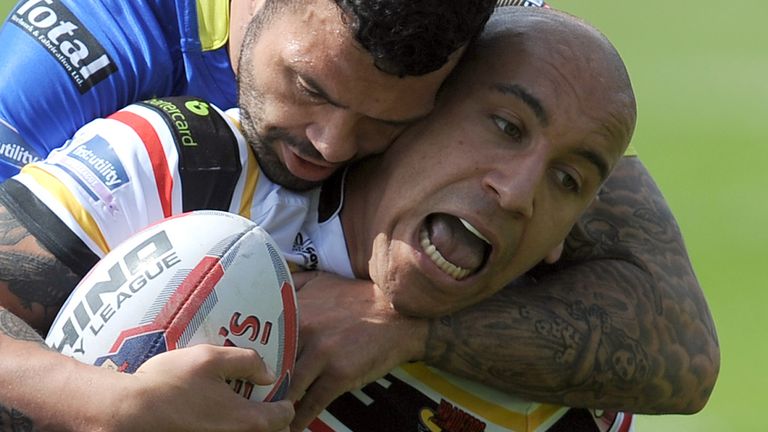 Bradford have continued their post-relegation squad surgery by re-signing former Warrington utility player Matty Blythe and allowing wingers Elliot Kear and Luke George to leave the club.
The 25-year-old Blythe has signed a new two-year contract and becomes the 14th player to be retained by the relegated Bulls.
Coach James Lowes has confirmed six new signings so far, taking his squad number for next season to 20.
"I am over the moon to be staying and, in truth, wanted to stay all along," said Blythe, who spent seven seasons at Warrington, including a spell when Lowes was head coach.
"There were offers elsewhere and it came down to a choice of Bradford Bulls or a Super League club but I had no intentions of walking away.
"I love being here and want to achieve something special as a Bradford player.
Fantastic
"The club has done a fantastic job in keeping the bulk of our current squad together for next year, which only made my decision easier."
Lowe was very happy to complete the signing of Blythe, whose adaptability will be a vital commodity for the Bulls in 2015.
"I am delighted Matty has decided to crack on with us next year," said Lowes.
"He is a selfless player who always gives 110 per cent, bringing masses of enthusiasm to the team. There is no doubt he will be a key figure for us next year.
"One of his key attributes is his versatility. Matty can play just about anywhere and do a fantastic job. That will be priceless for us next season."
Welsh international Kear had been with the Bulls for three years after signing from Crusaders while George transferred to Bradford from Huddersfield 12 months ago.