Eden project
Being compared to the great Billy Slater can be a burden to make any player crumble, but not Greg Eden.
Last Updated: 17/04/12 4:40pm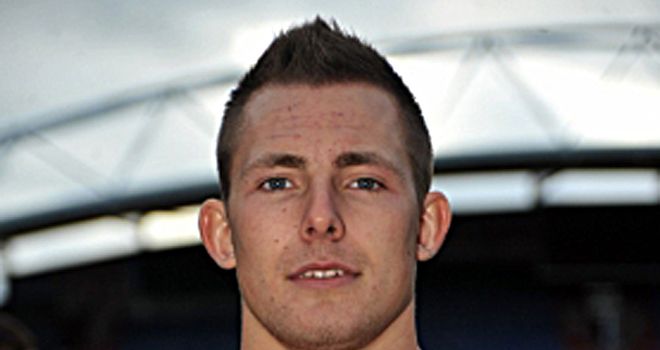 Being compared to the great Billy Slater can be a burden to make any player crumble, but not Huddersfield Giants full-back Greg Eden.
No sooner had the former Castleford Tigers man clocked up double digits in appearances before head coach Nathan Brown likened him to Australia's finest.
Slater is quite simply the best full-back in the game, if not one of the greatest of all time.
Outstanding in defence, the man from the Melbourne Storm is a player with the ability to chime in the attack and find the tryline in ruthless fashion when a chance presents itself.
One would think it might take more than 10 matches to draw a comparison from a playing legend, however, Brown believes the 21-year-old Eden can emulate the Aussie great.
Confidence
Rather than treat Brown's word as gospel Eden has accepted the compliment, insisting the words of high praise have given his confidence a boost.
"I've had a few laughs and jokes but I take it as a compliment," said Eden. "It's really nice to hear something like that.
"It just gives me a huge boost in confidence. I look up to Billy Slater and he's obviously a very good player. I'm delighted to be named in any comparison to him."
Eden was just happy making a positive impression when swapping the Tigers for the Giants last September.
The youngster insists being a full-back is his favoured position and he has revealed learning from the cream of the crop in the NRL was his inspiration.
Impression
"When I first joined, I just wanted to make a bit of an impression," he continued. "My goal was to play around 10 games but I've been picked for every game apart from one when I fell ill.
"I have surprised myself but I knew at the back of my mind I could make it. I got my chance at Cas on the wing but it's not my position. Full-back is my favourite position and my best I think.
"I always played stand-off and centre in junior rugby but in the last couple of years I moved to full-back.
"Growing up, I used to like watching Australian players, people like Darren Lockyer and Brad Fittler, and more recently I watched Greg Inglis and then Billy Slater. I like to pick up tips from his games.
"I try to improve each week. I still think there is a lot of room for improvement."