Huddersfield Giants coach Paul Anderson is desperate to sign a new half-back
Paul Anderson is struggling to find a new half-back in the transfer market as he tries to strengthen Huddersfield.
Last Updated: 15/10/12 10:35am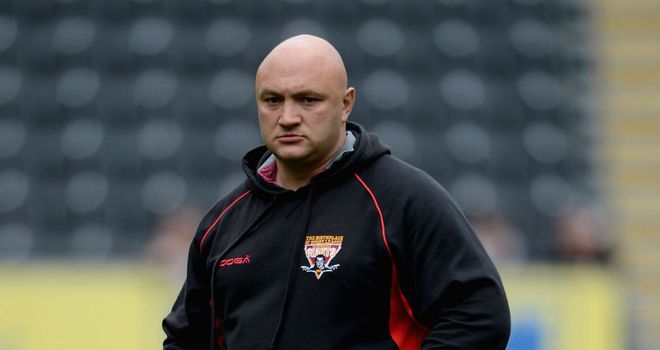 The west Yorkshire club confirmed the signing of Wigan Warriors' Stuart Fielden last week on a two-year deal, but it is in the halves that Anderson is now focusing.
Huddersfield are yet to find a replacement for Kevin Brown, who is playing for Widnes next season, and the Giants coach admits there is slim pickings on offer.
The former St Helens and Bradford forward thinks the club may need to make some concessions in a bid to secure the man they want to add creativity to the side.
"Recruitment on this front is going slow, there's no hiding away from that," he told the Huddersfield Examiner.
"The major problem in our game is that the player pool is small so everyone is scrambling around and fighting for the same players.
"We are having a lot of meetings and trying to convince players to come to our club but it is a slow process. As well as talking, we're also aware we may have to do a fair bit of wheeling and dealing in order to reach another successful conclusion.
"But we certainly haven't given up all hope at this stage. We're continuing to work as hard as ever to bring in the right sort of player who we believe will help make us even stronger next season."