Huddersfield prop Eorl Crabtree undergoes successful elbow and shoulder operations
Huddersfield prop Eorl Crabtree is confident he will be fit for the start of the 2013 season following surgery.
Last Updated: 30/10/12 12:54pm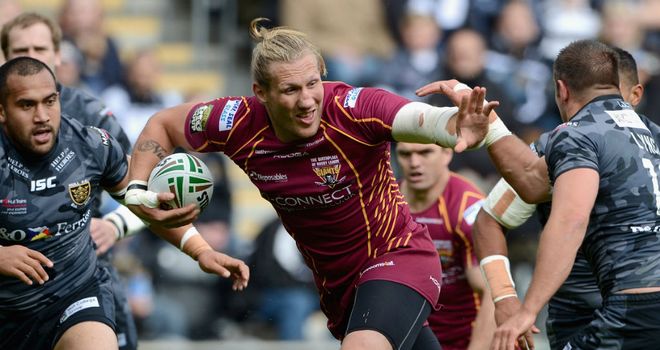 The 30-year-old went under the knife last month to repair injuries to his elbow and shoulder and is already focused on regaining fitness.
"Both operations have been very successful," Crabtree, who revealed he will need a further operation on his elbow, told the official Giants website.
"I had my shoulder operation about four weeks ago, but that injury will last around three months before it will be completely recovered.
"My left elbow is a bit of a mess, but hopefully it will be just four weeks and that will be good to go too.
"It needs another operation just to get it right, but I can't do that until the end of next year. I will be strapped up all year again so expect to see some bandages, but that won't stop me from putting my body on the line for the team.
"I am trying to get my rehab done so I will be ready for the start of the new season. I can't lift any weights, which is massively disappointing, but keeping fit is the biggest thing for me."