Huddersfield captain Danny Brough outlines importance of strong finish to Super League season
Danny Brough has urged Huddersfield fans to remain patient if the team make a slow start to the season.
Last Updated: 14/01/13 5:51pm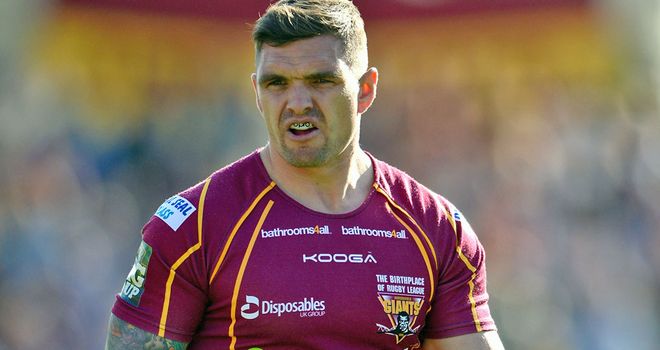 The Giants have struggled to build on strong starts in recent years, and Brough has warned that peaking too early can have detrimental effects.
"We've let the club and the fans down over the last few years by dying off at the back end," said Brough.
"When you get in that losing habit, it goes downhill and it's not a nice place to be. People lose confidence and things are getting said but it's been addressed.
Kick on
"Instead of winning our first 10 and then losing nine, we won't be fussy if we win our first six and lose four and then kick on from there.
"I'm looking for a nice peak in mid-season and a strong finish, which is something we haven't had over the last few seasons.
"We've been conditioned to do that so, if we start off slow, there's no panic. Hopefully we can pick up in the middle and take it on into the play-offs at the back end of the season.
"We want to be nice and consistent, go under the radar with some good performances every week and then step it up."