Huddersfield's Super League preparations hit as Michael Lawrence ruled out for at least two months
Huddersfield will begin their Super League campaign without Michael Lawrence after he was ruled out for up to 12 weeks.
Last Updated: 23/01/13 7:08pm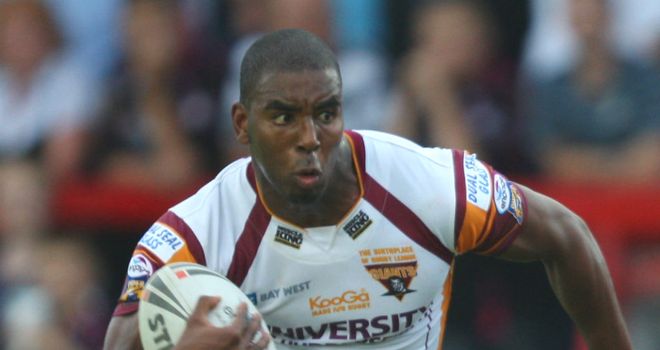 The back rower suffered an ankle injury during Sunday's friendly with Widnes and is likely to miss the first two months of the new Super League season.
A statement on the Giants website read: "Head physio Dave O'Sullivan has confirmed Michael will be out of action for between 8 and 12 weeks after pulling ankle ligaments.
"Scans confirmed the news and the Giants star will now begin his rehabilitation in the hope he can return to action in Super League XVIII as soon as possible."
Lawrence, who can also play at centre, returned from surgery on a hand to become a regular for the Giants last season.
Huddersfield begin the new campaign at St Helens on 2 February in a match which is live on Sky Sports.