Huddersfield Giants cancel contract of Australian forward Luke O'Donnell
Huddersfield forward Luke O'Donnell is set to return to Australia after his contract was cancelled
Last Updated: 13/02/13 9:43pm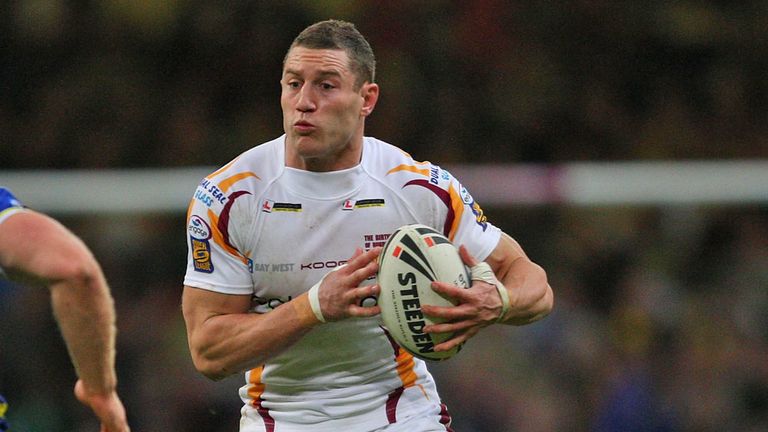 The 32-year-old former international had 12 months left to run on his current three-year deal but is now expected to join Sydney Roosters.
O'Donnell made just 23 appearances in his first two seasons in Super League - due to a succession of injuries - but made an impressive return in Huddersfield's 40-4 win at St Helens 11 days ago.
However, he then missed their second game of the season, a win over London Broncos on Sunday, amid reports that his wife had become homesick and that he had become unhappy over the tightening of tax regulations.
Last week the Giants rejected a player exchange deal proposed by Sydney Roosters but Huddersfield managing director Richard Thewlis has now confirmed the player has been released.
"Firstly I would say that deep down neither Luke nor the club wanted this outcome to be how things panned out," said Thewlis.
Finances
"However, the reality is that Luke is financially in a different place now to that envisaged when he joined at the start of the 2011 season.
"The changing regulations in respect of offshore pensions have caused him significant difficulties - as I am sure it must have for other overseas players in the UK - but fortunately for him an opportunity has arisen back home which will help him going forward.
"We do not wish to stand in the way of a longer term opportunity for him as next year's Giants contract was an option we held and we would have wanted to see a long consistent run of appearances before we would commit to the fourth year which understandably was important for Luke.
"In a nutshell he understands where we are coming from, we understand his frustrations and we have simply shaken hands, wished each other all the very best and we each move on.
"Whilst we never saw him at his consistent best week in week out due to injuries he has been a superb professional to have in the club.
"There have been no deals done in respect of Luke's playing registration and he is free to choose his next destination back home down under."