Super League: Huddersfield prop Eorl Crabtree 'gutted' over ban
Huddersfield prop Eorl Crabtree has revealed his frustration after being forced to miss Saturday's trip to Castleford.
Last Updated: 04/04/13 10:49am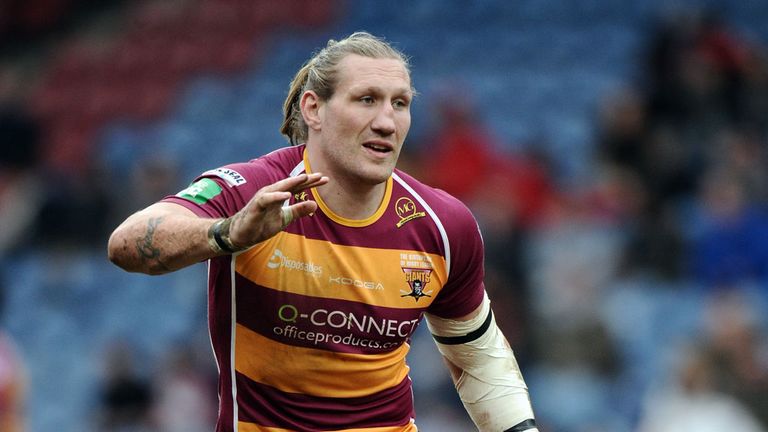 The 30-year-old England international picked up the first ban of his 13-year career when he was suspended for one match for making a Grade B dangerous throw during the 21-20 defeat at Salford on Good Friday.
Crabtree told the Giants' official website: "I'm obviously gutted to get a ban, although I always thought I'd get one at some point in my career.
"That's not because I'm a malicious player - I'd say that's the last thing I am, it's just the nature of the game and the position I play. Prop's the most physical role there is.
Disappointed
"But I am disappointed the ban has stemmed from a complete accident and means I'll miss a game just at a time when I feel my form's getting better and better.
"There was no intent in the tackle, it was simply down to me not realising the tackle was completed.
"So I picked him up just as he was starting to relax and play-the-ball, which meant I picked him up with ease and it ended up becoming a spear tackle. It didn't look good, I have to admit.
"I just hope the boys build on our win over Widnes with another victory on Saturday against Castleford because that will certainly make me feel better."