Challenge Cup: Paul Anderson defends Joe Wardle after dismissal
Huddersfield coach Paul Anderson defended Joe Wardle following his dismissal in the Challenge Cup win over Leeds.
Last Updated: 12/05/13 9:17am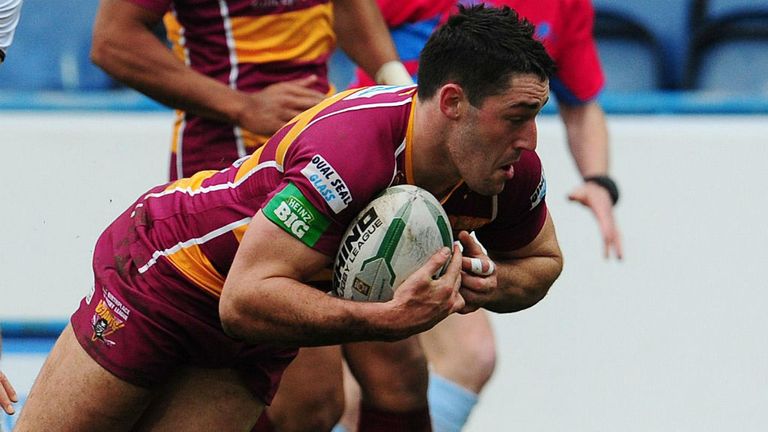 The 21-year-old centre delivered a series of punches towards Leeds centre Carl Ablett, leaving referee Phil Bentham with no alternative but to brandish a red card just past the hour mark.
The Giants were firmly in control of the fifth-round tie at the time and they managed to hold out for nearly 20 minutes with 12 men.
"We might have to play with 12 more often," said Anderson. "I've not looked at it but, if he's punched him, he's probably got what he deserves.
"I'm happy for him. It's a real defining moment in Joe Wardle's career. People go out and niggle and he's stood up to it. I'm not happy with the sending-off but he's grown up a bit today.
"I thought it was a very good game, probably one you would have liked to have seen at Wembley.
Outstanding
"Our defence was outstanding. When we were defending our tryline, I didn't think there was any point when we were in danger. It's a real good sign for us."
Rhinos coach Brian McDermott said: "It just shows you can get a bloke sent off and teams bar up.
"I actually felt it was going to work in their favour. I think 12 men can defend a tryline for 20 or 25 minutes.
"Huddersfield played better than we did. We made some uncharacteristic errors.
"Whilst I'm very disappointed, I've no real complaints. It was just a combination of a few things."