Super League: St Helens coach Nathan Brown prepares to return to Huddersfield
Nathan Brown insists there are no ill feelings as he prepares to return to Huddersfield as St Helens coach.
Last Updated: 03/06/13 8:58am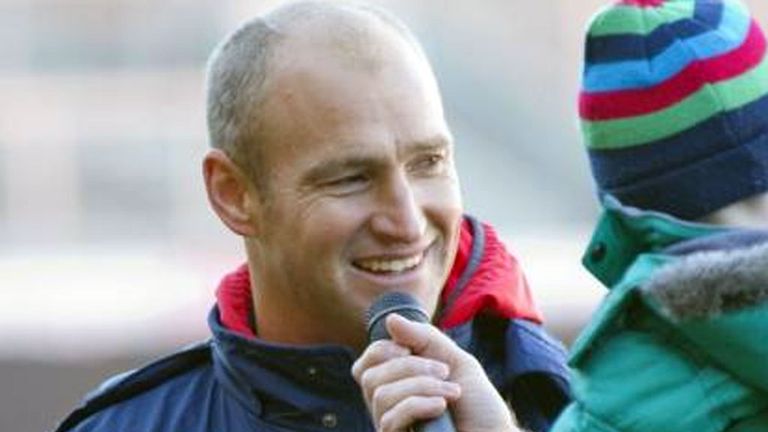 Brown turned the Giants into strong Super League contenders but a loss of form last year, after it was announced he was to leave for Saints, led to his premature exit.
Brown had been expected to leave at the end of the season but a run of eight defeats in 10 games hastened his departure and the appointment of assistant Paul Anderson as his successor.
"I had three and a half years at Huddersfield and apart from the last six weeks it was a great time," said Brown, ahead of Saints' Monday night trip to the John Smith's Stadium.
"We were generally in the top four and won a lot more than we lost. It's just the last six weeks were a bit wobbly and a lot of people choose to look at the last six weeks.
"I choose to look at the whole time. I seemed to get on well with the fans and I still have some great relationships there.
"I still get on with 'Baloo' (Anderson) and members of the staff. I had a fair impact on the careers of a lot of the players who are there.
"I have always said I want Huddersfield to do well. I want St Helens to do better than them but I want them to do well. I'm really happy for Baloo and the players."
No surprise
Huddersfield's downturn in form last year mirrored a sequence in the previous season when - amid speculation over Brown's future - they also started to struggle after a bright start.
Many have expected the Giants to fade again this term but they are proving to be made of sterner stuff, and have ridden high since hammering Saints 40-4 in their first game.
That contrasts with the inconsistency shown by Brown's Saints, whose grip on a top-eight place has been a flimsy one.
Huddersfield's success, and that of former Great Britain and Bradford prop Anderson, has come as no surprise to Brown and he feels it is disrespectful to expect them to slide again.
He said: "A lot of people say this when they talk about Huddersfield over the last two years.
"But if they stay fit they're going to be hard to beat. Every side needs their good players playing well to do well.
"At the moment they are all fit and all playing. As long as they continue to be fit and play well, they'll be hard to beat.
"Baloo has done a great job there. He knew what he had to take on to improve the club and he's doing it."