Super League: Paul Anderson is not interested in Friday's game at St Helens
Huddersfield coach Paul Anderson will be paying little attention to Friday's clash between St Helens and Warrington.
Last Updated: 28/08/13 3:49pm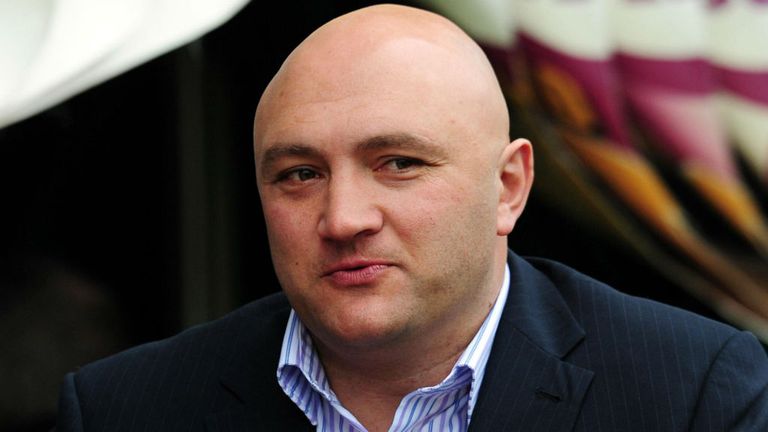 The Giants, who have not finished top of the pile for 81 years, are three points clear of their only rivals Warrington with just two matches left of the regular season.
Victory over Wakefield on Sunday will guarantee the League Leaders' Shield for the Giants, although Saints could hand it to them on a plate if they beat the Wolves.
"It's either that or Coronation Street, isn't it?" Anderson said when asked if he would be watching Friday's Sky Live clash.
"Our destiny has always been in our own hands. If Saints win, good luck to them and well done Browny. If Warrington win, it's well done Tony (Smith). We've still got to do what we do on Sunday.
"I couldn't care less what happens on Friday as long as they knock hellfire out of each other.
"What this week means is getting two points. We don't achieve anything without getting the two points.
"If we allow our minds to wander about winning silverware, Wakefield will beat us. If we get the two points, we know we finish top of the competition."
Hooker Shaun Lunt is expected to be fit to take his place in the line-up against Wakefield after picking up a shoulder injury sustained in their win at Wigan.