Tomkins supports lower leagues
Wigan Warriors full-back Sam Tomkins has backed the role the lower leagues play within the rugby league structure.
Last Updated: 30/04/12 11:08am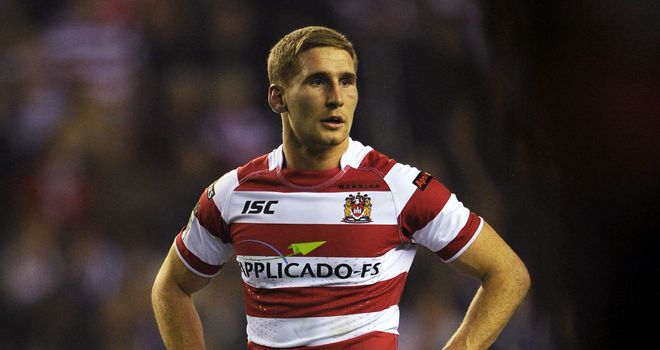 Wigan Warriors full-back Sam Tomkins has backed the role the lower leagues play within the sport's structure.
Much of the focus and glamour is on the Stobart Super League, although the England international insists the clubs outside the top flight are important.
Tomkins has friends who failed to make the grade at elite level and he knows they still rely on making a living from the game.
The talented 23-year-old also believes the lower leagues provide players with the chance to showcase their skills to the top clubs.
Role to play
"You will never ever hear me belittling or criticising clubs outside Super League who play their rugby within the Championship," Tomkins told the Manchester Evening News.
"The likes of Oldham, Rochdale, Leigh, Swinton and our Challenge Cup opponents Featherstone Rovers will continue having a vital role to play within the game.
"My full support and encouragement goes out to them and you can't help but admire their fighting spirit and the way they stick at it.
"Those clubs are obviously not as fortunate as those of us in the Super League but, don't forget, they are in towns where rugby league remains both a religion and a way of life.
"There is genuine passion and interest within these towns and the fans love their clubs. The game's governing body need to realise that and to give total support at all times to clubs in the Championship.
Make the grade
"I've a number of friends who played academy rugby with me but did not make the grade at professional level.
"They were too good to play at amateur level and they needed to make a living from playing the professional game.
"The Championship provides that opportunity and they love it - long may that continue.
"We can't lose players. The dual registration scheme is working as it's giving young lads the chance of first team rugby in competitive matches.
"Players who do go into the Championship can also force their way back into Super League. It's a good standard and it's great to see healthy competition outside Super League."