Parramatta Eels want Wigan Warriors' England international Gareth Hock
Parramatta Eels have confirmed their interest in signing Wigan Warriors' England international Gareth Hock.
Last Updated: 22/01/13 9:56am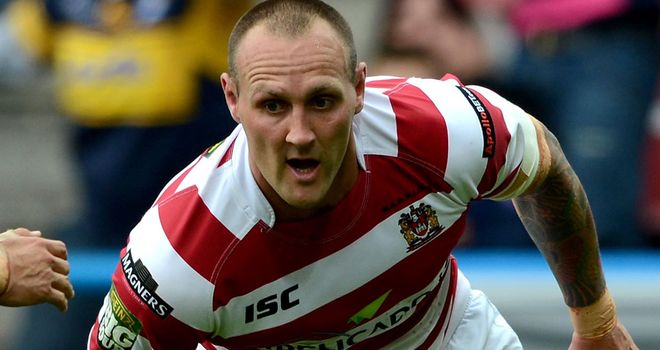 Hock, who has won an international recall after serving a two-year drugs ban, has three years left on his contract with the DW Stadium club.
The 29-year-old's exploits have not gone unnoticed down under and Parramatta chief executive Ken Edwards has confirmed the club's interest in the player.
"I can confirm we are in discussions only, at this time," Edwards told the Sydney Morning Herald.
Wigan have not commented but the speculation intensified when Hock was made unavailable at Tuesday's England media day at Loughborough University, where the squad are preparing for Saturday's international against France.
Hock's England international colleague Lee Mossop believes the potential loss of his club team-mate to the NRL cannot be understated.
"If he was to go, it would be massive," said Mossop. "You've seen what he's done this year. He's been outstanding for us in every single game.
"I can't think of him having one bad game. Just his presence on the pitch is massive for us. He'd definitely be a loss not just to Wigan but to our game if that was to happen.
"Obviously he made that mistake a few years ago but he's paid his dues. He's come back from his long ban and he's been outstanding. He's made up for lost time and won back the respect of his team-mates."