Pat Richards targets Ireland return in 2013 World Cup
Wigan's goalkicking winger Pat Richards wants to play for Ireland again in the 2013 World Cup.
Last Updated: 14/12/12 10:54am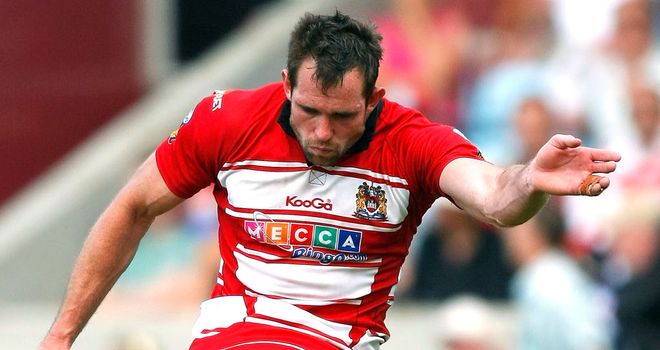 The 30-year-old Australia-born son of Irish parents was one of Ireland's stars in the 2008 World Cup when they went within 80 minutes of the semi-finals.
He did not play in their 2012 Italia Cup matches but he told Wigan's website: "I will definitely be putting my hand up to play for Ireland again.
"The World Cup is a very special competition. Everyone wants the international game to grow and unfortunately it's only around World Cup time that seems to happen which is a bit of a shame.
"I have some great memories from the last World Cup with the Ireland squad. We just enjoyed each other's company and enjoyed just going out there and playing.
"I have spoken to quite a few lads who played for Ireland last time and they are keen to play again."
Richards will be hoping to line up against Australia, who are in the same group as England and Ireland and take on the Wolfhounds at Limerick's Thomond Park on November 9.
"That is a chance for me to get all my family across for that one which will be really special," he added.