Wigan's Sam Tomkins condemns Catalan's Julian Bousquet for hit on Theo Fages
Wigan Warriors' Sam Tomkins has labelled Catalan Dragons' Julian Bousquet's hit on Salford's Theo Fages as "shocking".
By James Thompson
Last Updated: 14/02/13 2:12pm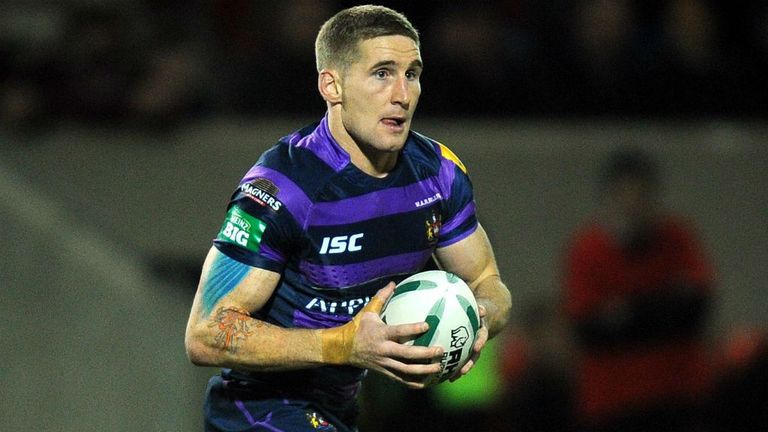 Speaking exclusively to Sky Sports, Tomkins was reflecting on a weekend which saw Bousquet and Castleford's Rangi Chase cited for reckless tackles.
Despite both subsequently receiving suspensions Tomkins felt that there was a marked difference between the two and that Bousquet was lucky to only receive a four-game ban.
He said: "I think that was a shocking tackle. Theo (Fages), the halfback from Salford, was relaxed and he had passed the ball and it was a high shot. It wasn't even a 50/50; it wasn't as if the ball's going when he's hit him.
"Other ones can be 50/50 and there is an argument for each side but he had no argument, he's done completely wrong and knocked the kid out for eight minutes. It's not nice and I'd probably say he was lucky with four games.
"I've got no problem with Rangi getting two games. Rangi's made contact with the head and gets a ban. That's fair enough, whether he thinks it's harsh or not, I don't know but the only one I thought there was a real issue with was the Catalan one."
Big collisions
Tomkins also believed that the RFL shouldn't adopt the NRL's zero-tolerance approach to shoulder charges despite the coverage the hit has received, as it would diminish the sport for spectators.
"I don't think there is a massive cry for it to be banned, certainly not from my point of view and I'm not a player who is ever going to do a shoulder charge," he added.
"There is some big contact and you can put a legal shoulder charge in that results in a good tackle so I don't think it needs to be banned.
"It's a tough sport that we play and people are going to be banged about a bit and it is just a case that if someone does something wrong, it being punished accordingly.
"Spectators want to see big collisions, don't they? And shoulder charges are one of the biggest so I don't think they really want it banned.
"I don't, I don't think, touch wood, that there a lot of injuries that come from just a shoulder charge. You can get tackled fairly and be hurt a lot more."
As a fan of Heinz BIG Soup you can vote for your favourite flavour here, where you will automatically be placed into a draw to win £5,000, Super League tickets, and signed merchandise from the Heinz BIG Flavour ambassadors (Sam Tomkins, Kevin Sinfield and Eorl Crabtree).