Shaun Wane insists Wigan full-back Sam Tomkins has much to learn
Wigan coach Shaun Wane insists star full-back Sam Tomkins still has some way to go before realising his full potential.
Last Updated: 31/05/13 12:14pm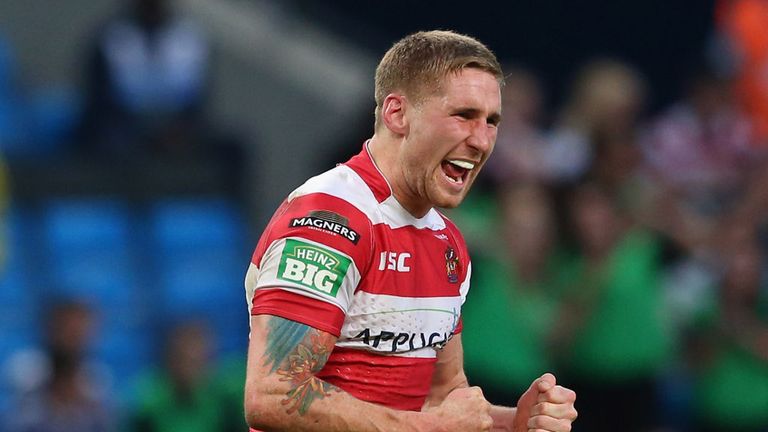 The highly-coveted 24-year-old is on the brink of a club try scoring record this weekend when the Warriors travel to Wakefield.
Tomkins has scored in his last 11 matches, equalling a club best shared by Steve Ella and Martin Offiah.
Wane said: "I wasn't aware of that - I'm not into records, but he is. He'll know about it, definitely.
"His form has been fantastic. There have been lots of reports in the papers and for him not to be distracted and play as well as he has, he has been outstanding.
"But there are still things in his game he needs to improve on, how he attacks.
"We work and we look at video after every training session. There are certain technical areas where he can get better. But what I love about him is he is a winner, he wants to win.
"He competes for everything and that is more important to me than anything else.
"I like mentally tough players. I can put the skill on at the end, but I want mentally tough competitors, and that is what he is."