Shaun Wane has every confidence in Wigan youngster Lewis Tierney
Wigan are set to turn to Lewis Tierney to solve their injury crisis for Friday's Super League clash with Castleford.
Last Updated: 26/06/13 3:45pm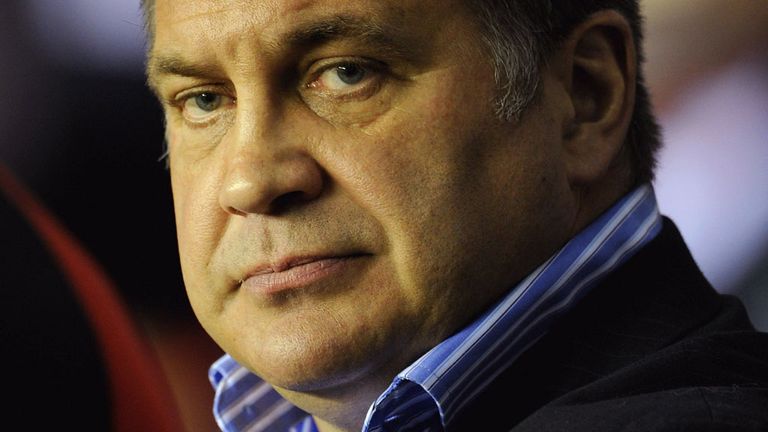 The 18-year-old son of Jason Robinson will make his home debut in place of full-back Sam Tomkins, who is set to miss out with a knee injury.
The England star will miss his fourth match this season after picking up the knock during Monday's defeat at Warrington, a match in which Wigan were missing nine senior players.
Warriors coach Shaun Wane is confident Tierney is up to the challenge having been impressed by his try-scoring debut in the 33-32 win at Widnes earlier this month.
"Warrington was quite a physical game and we have some knocks from it so it is a testing time for us," Wane said.
"We are struggling with injuries and will take another look on Thursday. We will probably only know our team for sure on game day.
"But we know from the Widnes game that Lewis Tierney can fit in and do a job at full-back."
The Warriors have had little time to lick their wounds following their first defeat since March but Wane will not use the short turn-around as an excuse.
"It is a short turnaround but we were given that date and we'll have to deal with it," Wane said. "It's like an Easter period and it will be a test of the staff and a test of the players.
"It's just preparation this week. We're not going to get much work on the field with them, especially with Monday night's game being so physical.
"We're massaging them and giving them everything they need to be nice and fresh.
"It's a game I'm genuinely looking forward to to see how we respond. It will tell us something about the mental toughness of our players. I still expect a good performance and I know we'll get one."