Sam Tomkins' exit is bad for Super League, say Barrie and Terry
Barrie McDermott and Terry O'Connor believe Sam Tomkins' NRL switch is a setback for Super League.
Last Updated: 28/09/13 2:24pm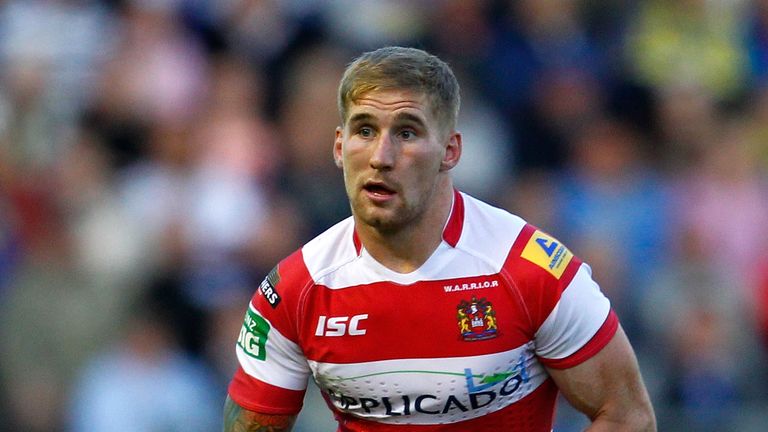 Wigan star Tomkins sealed a much-anticipated switch to the NRL on Monday, penning a three-season deal with New Zealand Warriors, and will head Down Under from the 2014 campaign.
Sky Sports pundit McDermott believes the 24-year-old's decision to bring his long association with the Warriors to an end will boost his bank balance and standing within the rugby league community.
But the former Leeds stalwart, who had a spell with Wigan in the 1990s, feels Tomkins' defection to Auckland is a concern for the game on British shores.
"I think it is a good move for Tomkins in terms of his profile and ability to earn money, but it is a sad reflection of where our game is at the minute," said McDermott, ahead of this week's Super League semi-finals, in which Wigan will host reigning champions Leeds.
"He is one of our best players - he was Man of Steel in 2012 and was not far away this year - and we will be disappointed to lose him.
"I know the Wigan club feel the same, even though a significant amount of money has been traded."
McDermott's fellow analyst Terry O'Connor is also frustrated that Tomkins - whose Warriors colleague Lee Mossop will head to NRL franchise Parramatta Eels from 2014 - is leaving Super League.
But the Wigan legend says he will watch on intently to see how "the best player in the world" - who created a rugby league team from scratch for a project on this season's Boots 'n' All - copes within his new surroundings.
"You want to watch the best players and it is a sad day when you lose one of your prized assets," added O'Connor. "It's good for England and the national game, but is it good for Super League?
"Tomkins is the best player in the world; he can do things no other player can do with his speed, balance, and vision to break down the opposition.
"It will be interesting to see how he goes in New Zealand with his good friend Thomas Leuluai who he played with at Wigan.