Rugby League: Halifax RLFC considering position after Game Wide Review delay
Halifax RLFC are considering their position following the postponement of a Game Wide Review.
Last Updated: 10/10/13 2:03pm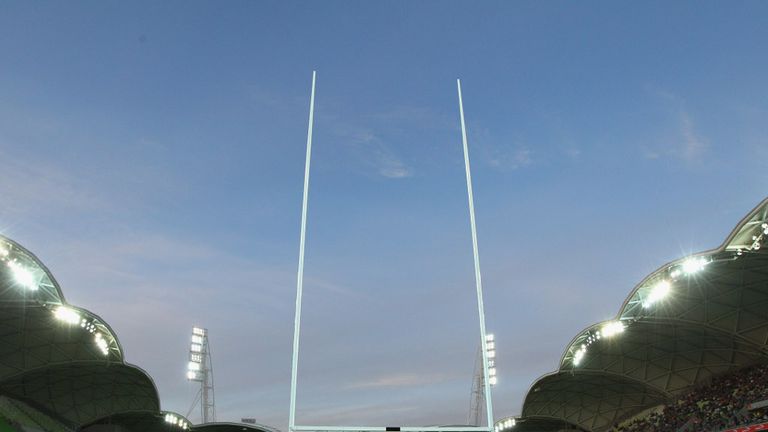 In a statement release on Thursday, the Halifax board reaffirmed their commitment to the Game Wide Review and expressed their disappointment at the attitude Lenegan had shown in objecting to a planned re-structuring of the leagues.
The idea had been to introduce two divisions of 12 teams, dividing into three of eight after 23 rounds, from 2015 but now a number of Super League clubs as well as the Super League players' union, 1eague3, have declared their opposition.
"The Board of Halifax Rugby League Club have considered the position following the postponement of the RFL Extraordinary General Meeting which had been convened to consider the Game Wide Review," the statement read.
"Halifax RLFC, in common with all the Rugby League's component parts has been fully consulted about the Review process and the direction of travel, since the RL Council in July 2012 which set it in train.
"At all times, throughout that process, we have been aware of, and supported, the purpose of the exercise which is to create a vibrant, player focussed structure which serves the whole game from children playing in Community Clubs to the outstanding professional athletes in the English national side.
"As such we were content to support the adoption of the Review conclusions and move on from the EGM to their implementation in time for the 2015 season."
Self-centred
The statement then went on to criticise the Wigan chairman's letter to other clubs which Halifax believe was 'self-centred and wrong.'
"There is nothing in Mr Lenegan's letter of objection which leads us to alter that conclusion," it continued. "Indeed, we find his analysis self-centred and wrong.
"Contrary to his assertions, Rugby league does not belong to a minority of successful Super League Clubs, neither is the review over hasty or misdirected.
"It represents a genuine attempt to secure long term growth of 'The Greatest Game' to the benefit of all who play it, support it or watch it. We find it surprising that an active Chairman of a leading Club can have reached this point with as little understanding as Mr Lenegan claims.
"We look forward to the re-convening and successful conclusion of the EGM after the delivery of a memorable RLWC 2013."