Wigan replace London Broncos in Capital Challenge
Wigan will take the place of London Broncos in the annual Capital Challenge in January.
Last Updated: 03/12/13 12:48pm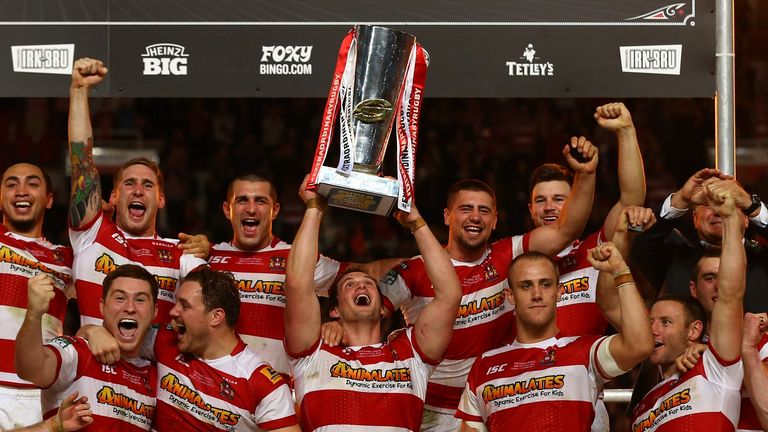 The Broncos have yet to announce their plans for 2014 following their exit from the Twickenham Stoop at the end of the 2013 season and have not made any signings to plug a host of player departures.
Because they were unable to commit to the annual pre-season friendly with London Skolars, Wigan have stepped into the breach and will take on the Championship One club in the grounds of the Honourable Artillery Company (HAC), in the heart of the City of London on Friday, January 24.
Skolars general manager Howard Kramer said: "When it became evident that our usual Capital Challenge opponents, London Broncos, weren't able to commit to the fixture in 2014 we spoke with Wigan and they have shown a real appetite for supporting rugby league in the south and bringing a strong XIII to play us at the HAC.
"Everyone is aware of Wigan's phenomenal talent pool and we are very excited to have the opportunity to play this fixture, especially at such an iconic sporting venue like the HAC.
"It should be noted that is still our intention to arrange our traditional match with London Broncos in January and we'll make an announcement on this fixture in due course."
The 2014 Super League fixtures are due out on November 18.
No one was available to comment from the Broncos, who have been linked with a move to Barnet.