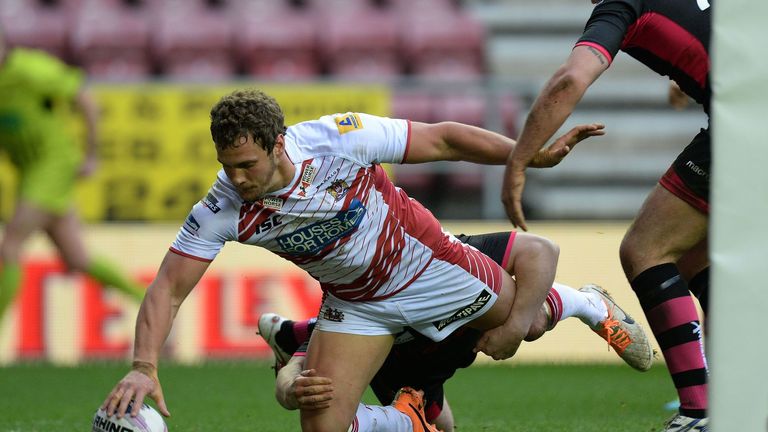 Wigan coach Shaun Wane is grooming captain Sean O'Loughlin for a future role at the club.
Wane has identified the England loose forward's coaching potential and is set to fast-track his development following the departure of assistant Iestyn Harris to Salford.
"I decided many years ago I wanted to bring Lockers in," Wane said. "I wish someone had done that with me.
"He can hit the ground running - when he retires in a few years time, he will be an established coach with all the badges."
The 31-year-old has no plans to hang up his boots just yet and will lead his team against London Broncos on Friday night but Wane believes he has all the credentials to become a top coach.
"He's a good student," Wane said. "He doesn't watch as many games as I'd like him to yet but I'm in to him every day about that.
Respect
"I've watched him coach our scholarships and he's good, he's got a good way about him.
"He's a nice fella and you can't help but respect him. He's a much better player than I ever was. People just listen to him."
Jordan James and Paul Deacon are also set for coaching roles as the Warriors consider their options following the loss of Wane's right-hand man.
"I'm not stressed about it one bit," Wane said. "We've a good system in place and I'm very happy with what we've got here.
"Paul Deacon had a big effect on what we did last year and I'm very confident in John Winder and Matty Peat if they need to get involved.
"I will sit down with (chairman) Ian Lenagan when he comes up from London and discuss what we want to do. I will have a look round but, if it stays the way it is, I'd be more than happy.
"I'm keen to give Paul Deacon a chance higher up the ladder and Jordan James and Lockers will slowly be brought on board as well."