Magic Weekend: Shaun Wane says Wigan's triumph against Leeds is his best ever win
Shaun Wane says that even the club directors at Wigan did not expect the injury-hit Warriors to beat Leeds.
Last Updated: 18/05/14 1:37pm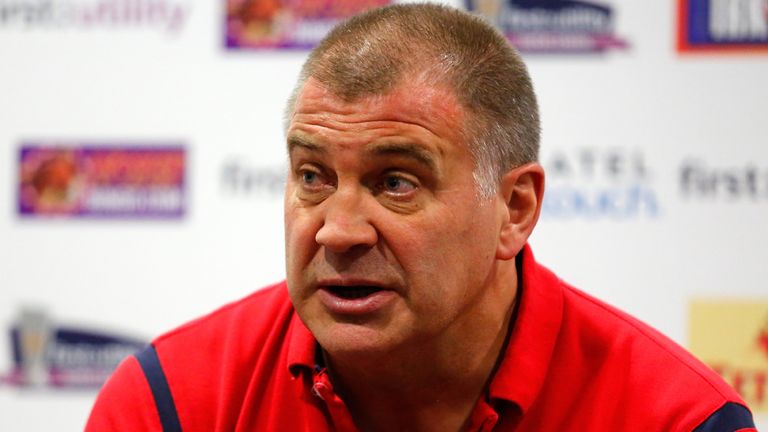 The reigning champions overcame the absence of seven regulars and the loss of Blake Green with suspected torn biceps to avenge their loss at Headingley earlier this month.
It was only the Rhinos' second defeat this season and Wane, who led the Warriors to the double last year, claimed it was his best ever win.
"If everybody in this room is honest, nobody thought we would win that game and I said that to the players before we left," Wane said.
"Even the directors at Wigan didn't expect us to win it. But everyone in that room knew we would. Our tenacity and aggression was fantastic and that got us the win in the end.
"It's my best win ever and what happened today will stay with my players, especially the younger ones, for a long time."
Injuries
Wane revealed that four of his players took to the field while still injured after the coach found himself down to the "bare bones".
He added: "This is the worst run of injuries I've had. There were four players who should never have played - they've not trained all week and played with injections.
"We had nobody else so they had to play. It went against my gut feeling, it was wrong of me to do that. But they put bodies on the line and defended tough against a big, athletic and skilful Leeds team."
Super League leaders Leeds will lose top spot if St Helens beat Warrington in the final match of the Etihad Stadium showpiece on Sunday, but coach Brian McDermott was gracious in defeat.
"I'm not too down about it. I hate losing but we have been winning with a bit of class and you have got to lose with class when you are beaten by a better team on the day," he said.
"I thought Wigan deserved that. They were more intense in the early stages. They put us off our game, we weren't allowed to attack as we wanted to do and that's where we probably lost the game.
"Credit to Waney, who had a so-called lesser team out but he got them to play. We had a lot of fight in us and it was a tremendous second half but I've no complaints about the result."