Dragons pair sign new deals
Catalan Dragons have secured the services of Thomas Bosc and Greg Mounis for at least two more years.
Last Updated: 03/08/11 3:40pm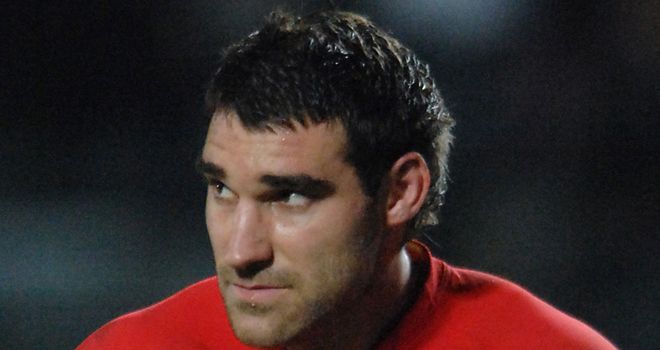 Catalan Dragons have secured the services of past and present captains Thomas Bosc and Greg Mounis for at least two more years.
Bosc, who is currently sidelined with a knee injury sustained in a freak training-ground accident, and Mounis, who have both been with the club since their entry into Super League in 2006, have followed fellow French internationals Jean-Philippe Baile and Cyril Gossard in penning new deals.
The 28-year-old Bosc, who holds the club record for most points in Super League after amassing 701 in 106 appearances, has played only five times this year but remains a valuable member of the Dragons squad.
"I'm excited that Thomas has signed for another two years as his will to succeed is evident and certainly his talent is well known in Super League," said coach Trent Robinson.
Support
Bosc said: "It is very good to see that people still believe in me and to know that they continue to support me.
"It touches my heart to be able to continue playing for the club and to continuing my career here.
"I was born here, I have experienced everything with this club, from the rugby school at Saint Esteve where I started at the age of six to the Dragons at their creation in 2006."
Mounis, who took over the captaincy this year, played in the Catalans' inaugural Super League match against Wigan more than five years ago and has gone on to make another 146 appearances.
"I have had six wonderful years with the club in this competition," he said. "It is the club where I started playing rugby.
"The fact that we have had such a good season, on and off the pitch, means that I had no hesitation in staying on. I want to go still further with this club."
Robinson added: "It is vital to the success of the Dragons that Greg and Thomas drive this club into the future.
"Players from France and certainly the Catalan region must be proud of their club and understand the importance of their leadership both on and off the field.
"Thomas and Greg are conscious of this and are proud of their investment in the first six years and we are looking forward to supporting these local players in their quest to instil the Dragons have a strong future in Super League."