Greenshields eyes home rule
Clint Greenshields is confident he can extend his Super League career by at least another week.
Last Updated: 19/09/12 10:42pm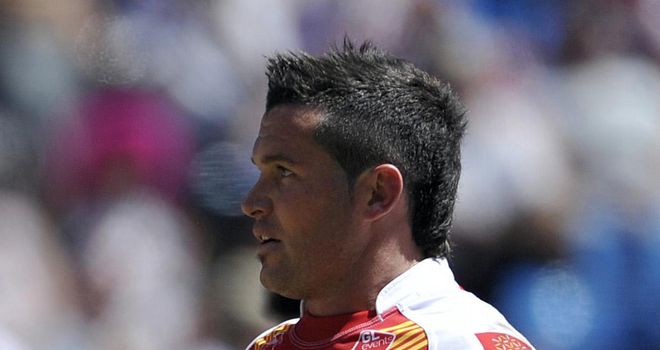 Catalan Dragons full-back Clint Greenshields is confident his side can extend his Super League career by at least another week.
Greenshields is calling a halt to his six-year stint in the south of France and returning to an uncertain future in Australia.
But he is hoping to mark his farewell home appearance on a winning note against Leeds on Friday - and bring the Rhinos' title defence to a halt in the process.
However Greenshields knows his side will have to put the crushing 46-6 defeat at Wigan last week behind them.
"We're a lot better side than everyone saw on Friday night," he said. "A few things didn't go our way and we couldn't pick ourselves back up.
"It was very disappointing because we've worked so hard to get where we are in the ladder.
"I think we've got the essence there to pick it back up and get the ball rolling again for this week. I've got no doubt about that."
Greenshields, the Dragons' longest-serving overseas player, expects to feel the emotion at the Gilbert Brutus Stadium when he runs out for the last time in front of the fans who have taken him to their heart.
Emotional
"It will definitely be an emotional time," he said. "I've been there six years and left a lot on the field there.
"I'm going to leave a lot of friends and a lot of special people behind but it's good timing and it's what I've got to do.
"I have a really close family at home and six years is a bit long to stay away from them."
Greenshields, who spent three seasons with St George Illawarra before joining the Catalans in 2007, is hoping to pick up a contract with an NRL club but, if not, will be content to hang up his boots.
"I'd like to carry on playing but only if I can get a start with an NRL club," he said.
"I'm close to getting a contract but it hasn't been concreted yet and, if it doesn't get done, I'm quite prepared to move on as well.
"I'm still keen to play but my decision to go home was not about playing, it was about being home with the family.
"I'm not interested in playing lower grade. I'd rather just have my weekends and enjoy life."