First Utility Super League: Laurent Frayssinous happy with Dragons defence
Catalan coach Laurent Frayssinous praised his side's defence, despite conceding four tries in the win over Salford.
Last Updated: 04/05/14 8:10am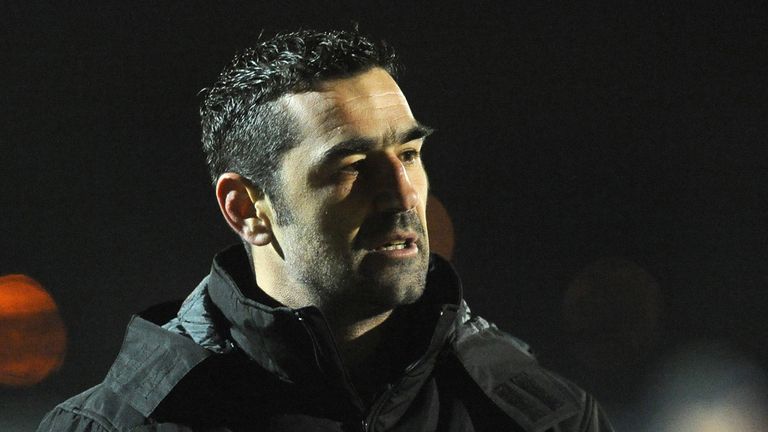 "I thought we defended our try line well tonight, even if we conceded 24 points," Frayssinous said.
"In the first half they had eleven phases more than us on our try line. That takes a lot of energy and they didn't score until the end of the half because we were low on energy.
"I'm not too concerned with the defence, we had a good attitude tonight.
"We could have lost by fifty points if we had the same defence as we had at the start of the competition, but that is not the case because we have improved technically as well as improving mentally."
Frayssinous singled out veteran stand-off Leon Pryce, who has been in great form in recent weeks, saying: "I think Leon had a great game for us out there again.
Awesome
"Pryce has been awesome for us. He was struggling with his knee last week and that is one of the reasons we didn't perform, but this week he lifted the team."
Salford Red Devils coach, Iestyn Harris blasted Catalan Dragons "niggly" tactics after his side fell to their seventh defeat of the season.
"I think Catalan have always got a niggly type of game plan, they are a very niggly team and there are always frustrations from the other teams when they play Catalan and that is a regular occurrence."
Harris blamed individual defensive errors for his side's defeat, adding: "For us it was individual errors that cost us the game tonight, probably cost us 24 points if I'm honest.
"I thought our systems stood up pretty well, it was just individually, three or four people allowed some soft tries."