New Russia-based investor John Keable appointed director at Hull KR
John Keable has joined the Hull KR board of directors after making a "significant" investment in the club.
Last Updated: 04/03/14 5:40pm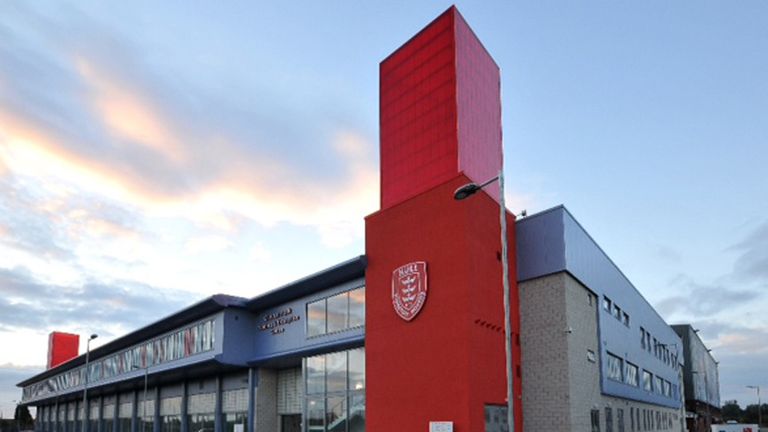 The Russia-based businessman has helped to ease the financial burden previously borne by chairman Neil Hudgell and vice-chairman Rob Crossland.
Hudgell and Crossland threatened to leave the club last season unless new investement could be found, and Hull-born Keable has now ploughed much-needed cash into Rovers.
Keable lives in the Astrakhan region of Russia, where he has business interests in the oil and gas industry.
"I've been a lifelong Rovers supporter, as have my family, and I'm fortunate enough to be in a position where I can make a contribution to the club financially," he said.
"It all came about through my daughter, who is an avid Rovers fan. She'd seen a piece in the local paper about the club seeking potential new investment and was straight onto me about getting involved.
Good news
"I spend the majority of my time in Russia but will certainly be trying to get to a few more games during the season."
Hudgell added: "It's been public knowledge for some time that we have been looking for additional investment so to have John joining the board of directors is good news for the club."
Meanwhile, Hull KR centre Kris Welham is clear to play for his club in Friday's First Utility Super League match at St Helens.
Welham admitted headbutting Castleford full-back Luke Dorn during his side's 30-10 defeat last Friday but avoided a suspension after submitting an early-guilty plea to the grade A charge.
The Robins will have front-row forwards Michael Weyman and Justin Poore both returning from suspension for the trip to Langtree Park, while fellow forward Jamie Langley is also expected to be back after missing the Castleford game through concussion.