Super League: Ade Gardner joins Hull KR on loan
Ade Gardner has joined Hull KR on loan for a month to secure more Super League playing time.
Last Updated: 09/03/14 4:24pm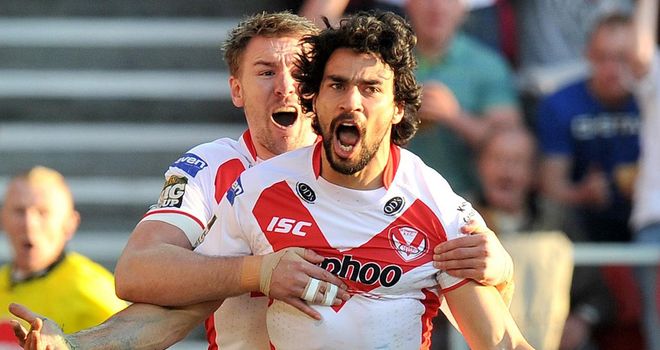 The 30-year-old winger has found his opportunities limited with St Helens this season after finally getting back to full fitness.
Gardner, who is closing on 300 games for the Saints, has suffered an injury nightmare over the last three seasons with an Achilles tear, a serious knee problem and a concussion he recently described as 'scary.'
After contemplating retirement, Gardner made it back to 100% and featured in pre-season, scoring two tries against Rochdale, but he has not been involved in the Saints squad for any of their four Super League games.
Saints chief executive Mike Rush said: "At this stage of his career it is clear Ade needs to be playing week in week out and going out on loan to Hull KR will enable him to do that.
"Ade has worked hard in training, has proved to be an utmost professional and needs to be playing regularly. He has been on dual registration but this will enable him to continue ply his trade at the highest level."
Rovers have a number of backs on the injured list, most recently Craig Hall, but it has been confirmed he did not suffer a ruptured testicle in the defeat by the Saints on Friday.
"With David (Hodgson), Omari (Caro), Sean (Gleeson) and Craig all missing at the moment, we are very thin in the outside backs," coach Craig Sandercock said.
"That being the case, we've had no real option but to go into the loan market and Ade Gardner fits the bill perfectly for us. His record speaks for itself and he'll bring plenty of quality and experience to the side over the next month."