Super League: Hull KR chairman Neil Hudgell slams RFL's disciplinary panel
Hull KR chairman Neil Hudgell has launched a stinging attack on the RFL's Match Review Panel, calling them "clueless".
Last Updated: 26/03/14 11:49am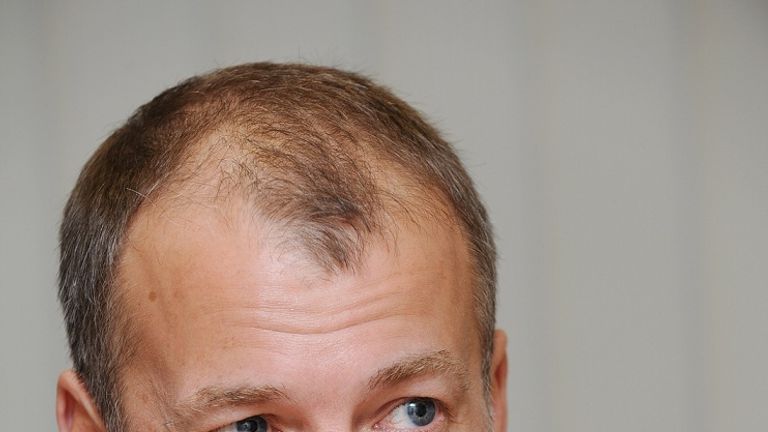 Hudgell is unhappy with a number of "inconsistent decisions", the latest being the three-game ban handed to Justin Poore for a dangerous throw during Sunday's win over Bradford.
Meanwhile, three Widnes players were cited for a similar incident in their victory at Hull FC, but they only received cautions.
"It is time the match review panel stood aside as they are not fit for purpose," said Hudgell in a statement.
"This week whilst Justin Poore was cited and suspended for three weeks for a dangerous throw, three Widnes players received cautions for a dangerous throw on Richard Whiting. I invite anyone to review footage of both, and point out the difference.
"I believe the throw on Richard Whiting is far worse, yet when being questioned, the review panel explanation was that as they couldn't spot the culprit, all escaped with a caution. On Twitter last night, even the referees considered it was an incident possibly worthy of a red card.
"In a week when a player in Australia suffered a serious neck injury, this reasoning is without logic, damaging and irresponsible. It brings the game into disrepute and challenges the whole integrity of the competition.
"It is infuriating and demoralising to us as a club to be on the receiving end of a flurry of these decisions. We have tried to deal with them in an appropriate manner, behind closed doors, but the same mistakes continue to be made.
Inconsistent decisions
"It is six weeks into the season and we have already been on the wrong end of three inconsistent decisions. I do not have an issue with my players being cited for infringements if we are dealt with consistently. But that has not happened, as acknowledged by the RFL as recently as two weeks ago."
Hudgell says he expects to be punished for this outburst but is concerned that it will take a player to suffer a serious injury before the RFL decide to act.
"We certainly as a club aren't alone in expressing these frustrations," he continued, "and I share fans' disillusionment which is becoming an increasingly regular feature on social media.
"Sadly those views systematically fail to register highly enough in our game, as they were ignored when the whole restructure of the game was under review. The same can be said of the players as a group.
"I also share the views of (Hull FC owner) Adam Pearson on aspects of the disciplinary panel process. There are too many members sitting with vested interests, lack of knowledge, and an arrogant, high handed 'holier than thou' attitude.
"I am fed up of walking into the panel hearings and leaving with a sense of having sat talking to the wall, or being looked down on with the outcome stitched up long beforehand.
"We will certainly be making a formal complaint about the conduct of the panel chairman on Tuesday night who disbarred an executive of this club when making submissions in respect of this case that he simply didn't like.
"There are too many people with too little knowledge of the technical aspects of our game making decisions they are clueless about, ruining the spectacle of our game, bringing it into disrepute and driving people away from it."