First Utility Super League: Denis Betts reflects on Widnes' win at Hull KR
Widnes coach Denis Betts praised his side's character after they scored two late tries to win 34-29 at Hull KR.
Last Updated: 04/05/14 6:09pm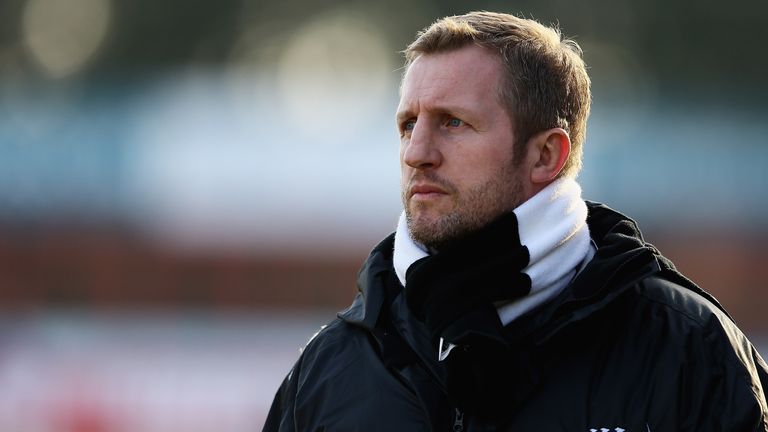 "I'm very pleased to have won this game," Betts said after Widnes' first victory at Rovers since November 1993.
"To show the character was pleasing against the quality of Hull KR and the crowd that got behind them.
"They put us under the pump but everyone wants to work hard and fight hard for each other in this team.
"We pride ourselves on working hard as a group and we put energy in the group the last few weeks after beating St Helens at home and Salford away.
"But credit goes to KR, because it was a great game.
"We had a strong start and they worked hard to get back in the game.
"It's not nice to lose at home, but they contributed to a great game."
The Vikings needed to score twice in the closing stages to get the win - and managed to do just that.
First Jon Clarke took Cameron Phelps' pass to score from 30 metres, before Chris Dean gathered his own kick to send Kevin Brown over for his hat-trick. Danny Tickle converted both.
Capable
Betts felt even when his side went 29-22 behind with 13 left to play, they were capable of creating the chances to win the game.
"When Burns dropped that goal, there was plenty of rugby left to play," he said. We got some opportunities, took them and it's a great win.
"This is the first time we've won at Hull KR since 1993. In fact, it's been a long time since this club won both league games in Hull."
Hull KR coach Craig Sandercock was understandably disappointed to see his side lose after holding a 29-22 lead so late on.
"We should have won that with a seven-point lead and seven minutes remaining," he said.
"There were some really poor individual errors that let the team down. They weren't just in the final stages of the game, but throughout the game.
"Widnes are a dangerous side and that's why they are winning. Kevin Brown is a world-class player and he made us pay in the end."