Backing the Bulls
Boots 'n' All caught up with Gerry Sutcliffe to discuss his consortiums plans for Bradford Bulls.
Last Updated: 29/08/12 7:10pm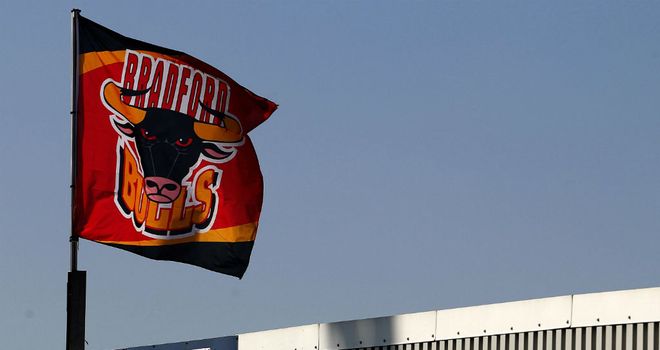 The Bradford Bulls saga looks to be nearing an end at last as the RFL has confirmed two bids are the front runners to buy the club - Bradford Park Avenue consortium and the Omar Khan and Gerry Sutcliffe consortium
Boots 'n' All caught up with Gerry Sutcliffe to discuss his consortiums plans for Bradford if they are successful
"Things are looking good - the reason we put the bid in was to make sure that we maintained the history of Bradford Bulls," said Sutcliffe on Boots 'n' All.
"It has been a difficult period for the players, the staff and the fans but hopefully we are coming to the end. We have said we want to do three things. One is to look after the long term viability of the club; two is to get some cover for the fans who stand out in the cold and the rain and the third is to look at the long term future and to make sure that the Odsal can be developed in the way we all thought possible over the years."
There was good news for the two consortiums when the other Super League clubs agreed a 14-club competition is the only way forward and gave their backing to the Bulls prospective new owners.
"That does encourage me," added Sutcliffe. "Those who love rugby league know that Bradford is a big club and has a good strong supporter's base and many clubs like to see the Bradford fans turn up at their club.
Keeping Potter
"We hope that the goodwill shown by the clubs can carry on and we can turn the club around to where we need to be."
Sutcliffe also said that if their bid was successful they would do their very best to keep Mick Potter on as coach. Potter, currently coaching the Bulls without pay, has been linked to the vacant New Zealand warriors job, but Sutcliffe says that he hopes he would stay with the club.
"We can't do anything until we get the green light and we own the club. But clearly if that happens we will be speaking to Mick Potter and to others.
"They have operated fantastically well in difficult situations. To play the way they have been playing when not knowing what the future holds has been fantastic and shows their commitment to the club.
"We want to work with Mick and others to make sure we get on with it as soon as we can. He has shown his commitment to Bradford but clearly he has to make his own decisions. We will have to make him an offer in the constraints of funding a new club."