Denis Betts delighted with Widnes' 36-16 victory over Hull FC
Widnes coach Denis Betts played down injury concerns following his side's emphatic 36-16 victory over Hull FC.
Last Updated: 02/03/13 10:08pm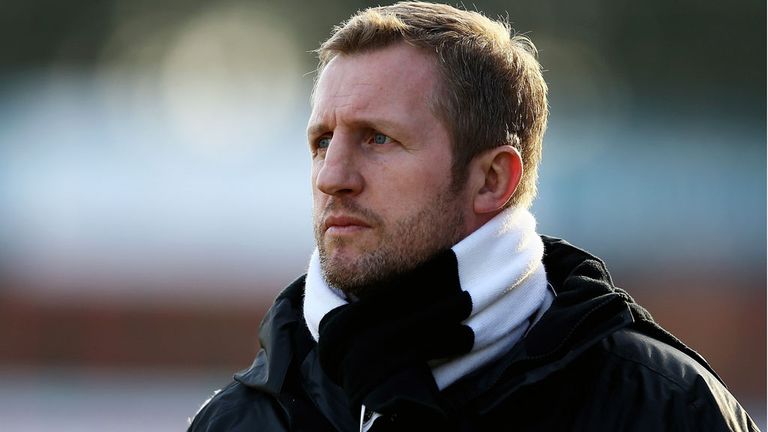 Betts' side recorded their first home win of the season, but their night was soured by a spate of injuries with Marquee signing Kevin Brown forced off with an ankle injury while centre Stefan Marsh dislocated his shoulder.
Despite those latest setbacks, the Vikings coach played down the list of injury concerns.
"Kevin will have a scan and we are looking at it positively and maybe it's just a twisted ankle," he said. "But Stefan could be out to 10-12 weeks."
Betts added: "We made a dodgy start but stayed solid. We had to work hard and it's never unexciting coming here.
"I am happy with the way we defended and Gaz (Hock) is exciting and good for the team.
"He's going to get better but can do things other players can't do.
"Ben Cross also gives us a bit of punch but I am not satisfied with two wins out of four because we should have beaten St Helens too."
Last season Hull coach Peter Gentle slated his players following a meek showing at the Stobart Stadium and Saturday was no different.
"We are playing without patience and should not have conceded a try just before half time when we led 12-4," he said.
"We did not give ourselves a chance with a poor completion rate and too many penalties.
"We have to do a lot better than that. We have made no progress from last year and need to make changes. The personnel out there aren't doing it."