Widnes blown away by Catalan Dragons admits Vikings coach Denis Betts
Widnes coach Denis Betts admitted his side were outclassed as they were thrashed 46-14 by Catalan Dragons.
Last Updated: 16/03/13 11:16pm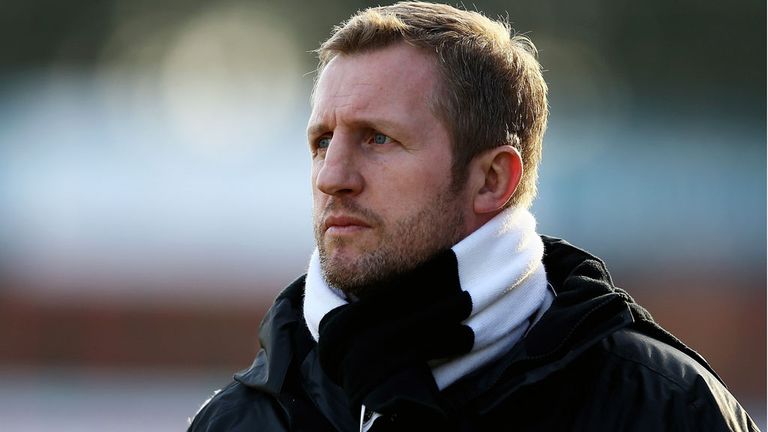 Vikings were 10-0 up and led 14-12 at half-time in the south of France, with no indication of what was to come.
Betts' side failed to score a single point after the interval and he said: "I thought we failed to match them physically in the second half.
"I feel like Brian Clough but it was a game of two halves tonight. When we came out in the second half, they scored first and then we just couldn't get ourselves back into the game.
"They just seemed to roll over the top of us and that gave [Eloi] Pelissier the opportunity to kill us around the ruck.
"His speed and his directness on the back of the physicality of their forwards was too hard for us to handle and we just couldn't catch our breath.
"We stopped bending our backs in defence, tried to take a couple of short cuts to try to slow them down with hands in the ruck and the ball came out and the referee penalised us.
"That's what happens when you're going backwards like we were, we were just absorbing the game and giving penalties away because we couldn't get back."
By contrast, Catalan coach Laurent Frayssinous was thrilled by the way his side
fought back.
He said: "I was very pleased with our second-half performance, the players stuck to the game plan and knew what their strengths are and played to them.
"We have a very good team when we do that. We don't want to take short cuts
and that's what we did last week (against Wigan) and in the first half tonight. We respected the ball and did the hard work in the second half and it showed on the
scoreboard."