Super League: Widnes Vikings sign Hull FC's Danny Tickle for 2014
Widnes Vikings have confirmed the signing of Hull FC second-rower Danny Tickle on a three-year deal for the 2014 season.
Last Updated: 12/06/13 6:53am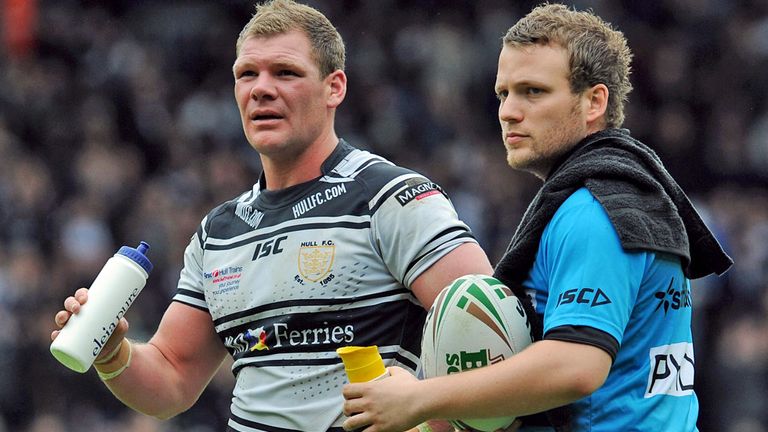 The England international has spent seven seasons at the KC Stadium but will take up a new challenge under Vikings head coach Denis Betts, with the 30-year-old admitting he is looking forward to the move.
"Widnes are definitely a club on the way up and when I've spoken with Denis, the things he's had to say have confirmed this even more," Tickle told the club's official website.
"From coming into Super League last season, you can already see the progression they've made.
"They're now starting to come together as a team and looking at some of the performances they've been putting in, it's obvious that things are only going to get better.
"It's another challenge for me and it's going to be a tough one. I had a good five years at Wigan and I've been at Hull FC for seven years. Now is the perfect time for me to move on and test myself again.
Focus
"Hopefully I can finish my time at Hull FC on a high and then I'll be in a position to concentrate all of my efforts into giving it everything I've got in a good pre-season, before pulling on the Widnes shirt next season."
Betts himself was delighted to secure the services of such a high-profile and consistent player.
"With the signing of Danny, we've captured a current international forward who is highly rated on both sides of the world," he said.
"When I found out that he was looking to move back over to Lancashire, it was something that I found hard to ignore and I knew instantly that I wanted to bring him to Widnes.
"He's a great pro, very consistent, has a fantastic character and is going to add a lot to our team. I've worked with him before and I know that he is going to enhance our forward pack massively.
"Our recruitment has got to be of the highest quality possible and he ticks every box in the sense of what he's done, what he's achieved, what he wants to achieve and how far he can still go in the game."